Welcome to our curated selection of the top 7 hotels in Chaloklum, Koh Phangan, where tranquility meets family-friendly bliss. Nestled in a charming fishing village, these handpicked accommodations offer an idyllic retreat for families with children. Immerse yourself in the peaceful atmosphere of this enchanting locale, surrounded by serene beaches and a laid-back ambiance.
Nestled in the heart of Chaloklum, Red Pearl Beach Resort shines as a gem offering an enchanting stay that fuses comfort, recreation, and the serenity of nature. This 3-star resort is not just a retreat but a destination where guests enjoy the ease of access to an outdoor swimming pool, a lush garden, and a picturesque terrace.
Staying true to its commitment to comfort and convenience, every air-conditioned room at Red Pearl Beach Resort is equipped with free WiFi, a private bathroom, a fridge, and a kettle. Some rooms level up the comfort with a kitchenette complete with a microwave, stovetop, and a toaster. The resort ensures guests feel right at home, providing ample wardrobe space and crisp bed linen. Each room also features a balcony presenting a mesmerizing garden view.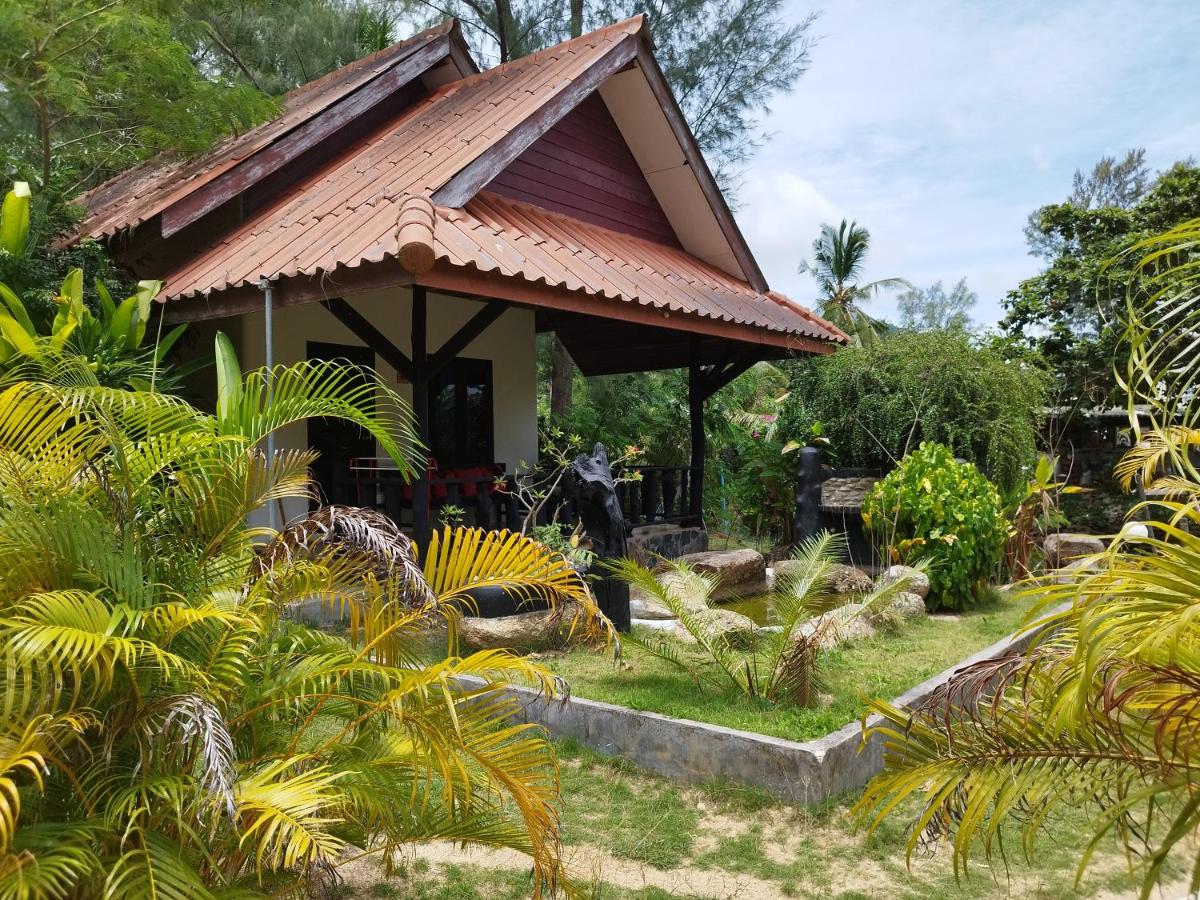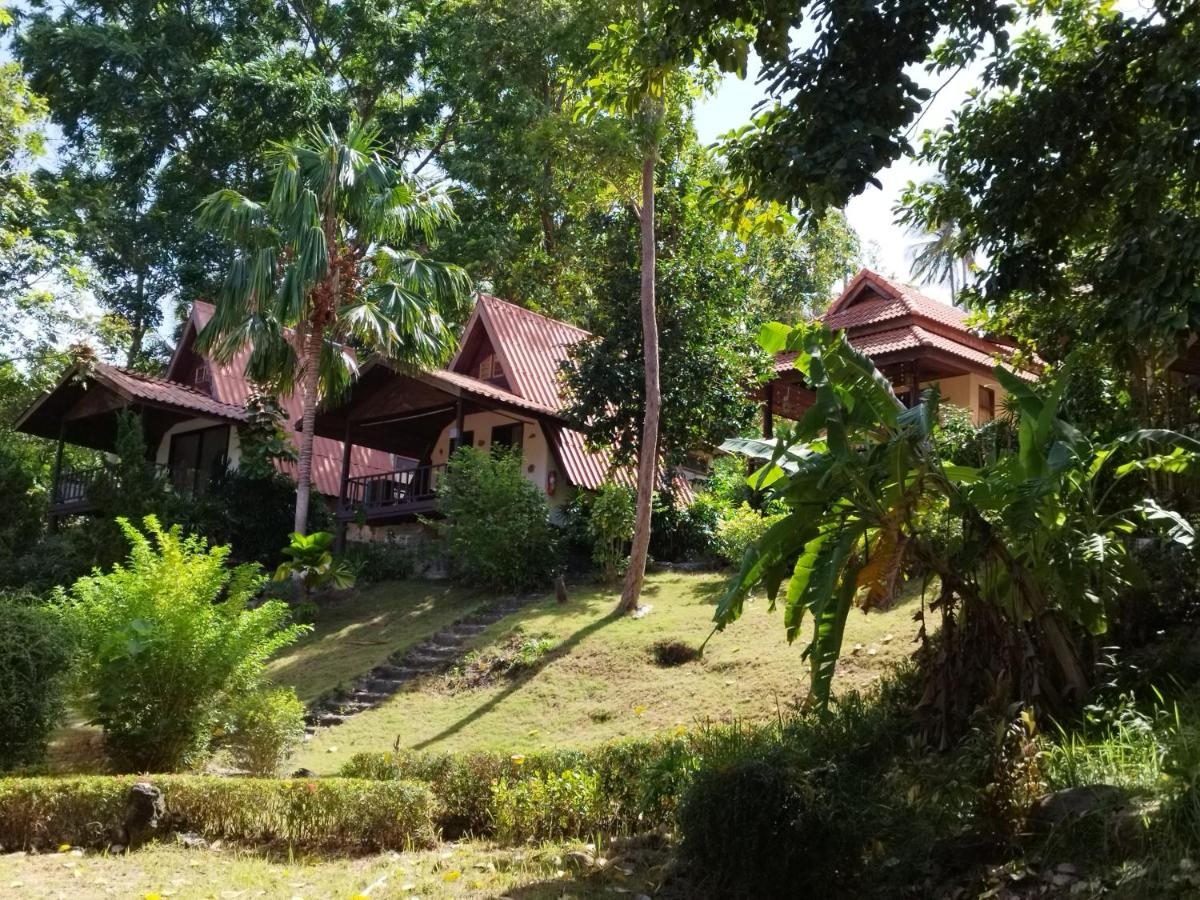 Mornings at Red Pearl Beach Resort come with a promise of a delicious start. The resort offers a continental or American breakfast to energize guests for the day's adventures. Guests can then opt for a variety of activities like hiking, fishing, and snorkeling or simply unwind along the private beachfront.
Guests consistently laud the resort's exceptional service, delivered by the friendly, English-speaking staff. They appreciate the stunning location and magnificent views from the room and poolside. They also love the spacious, clean rooms and the private beach section of the resort.
The beauty of the resort's setting is augmented by its strategic location, close to many great restaurants and a Saturday market, adding a flavorful cultural touch to your stay. The beautiful, kid-friendly pool and large accommodations have made this resort a favorite among families.
Whether you're here for a weekend or a two-week stay, Red Pearl Beach Resort promises an amazing, value-for-money holiday experience. Discover why guests say, "we loved it" and make it your home on Koh Phangan's best side.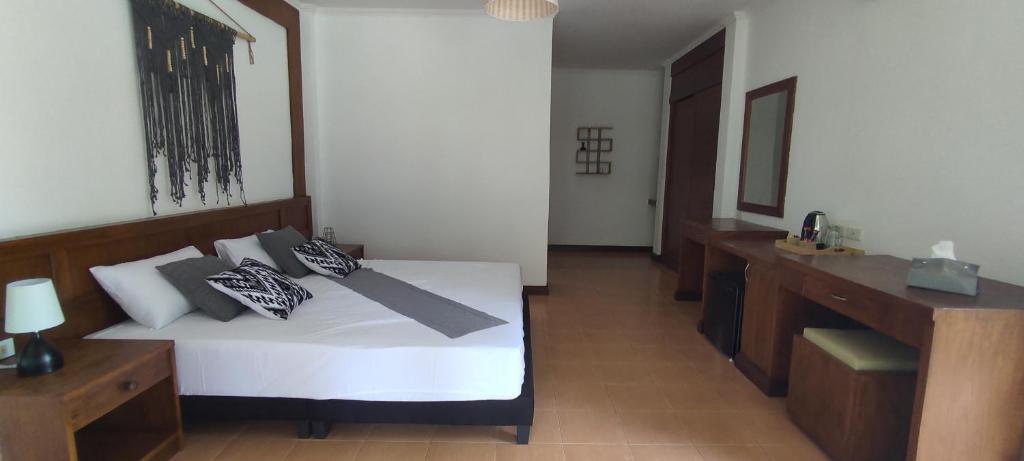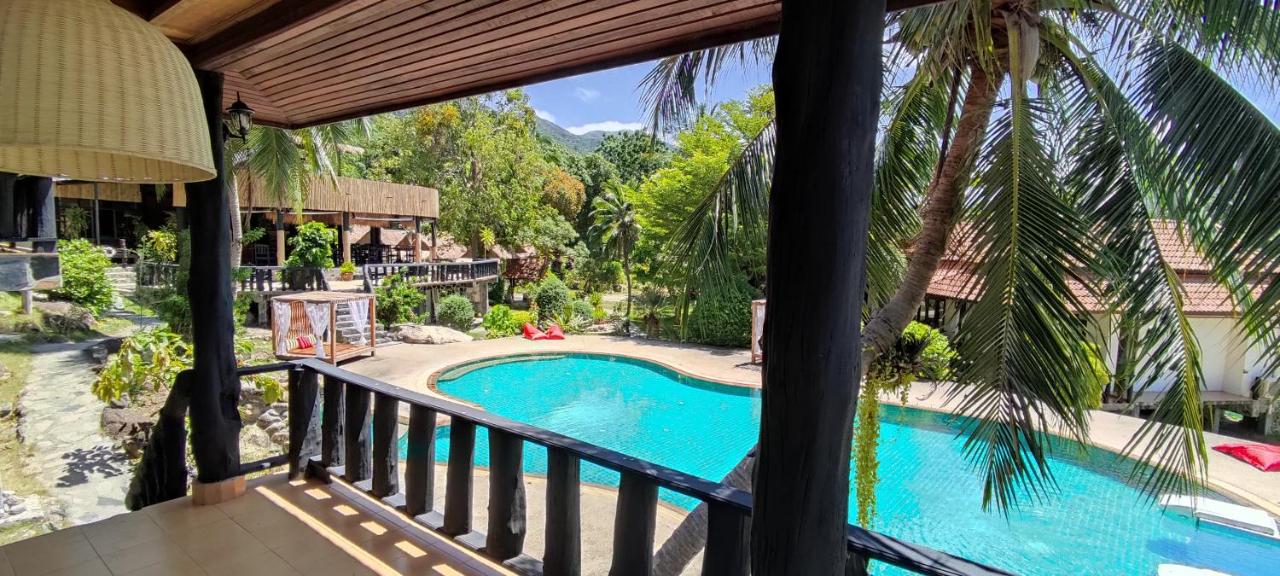 Nestled amidst a tranquil jungle setting yet conveniently close to the pristine Chaloklum Bay Beach, Boonya Swiss Home is a picturesque sustainable holiday home in Chaloklum, a mere 300 metres from the sandy shores. This river-view haven, adorned with a lush garden, offers guests the pleasure of soaking up nature's beauty right from the comfort of their private patio.
Boonya Swiss Home caters to its guests with a host of in-room amenities. Each unit is air-conditioned, comes with free WiFi, and offers free private parking, ensuring that comfort and convenience are paramount. The accommodations are designed to provide a welcoming, home-like atmosphere, featuring cozy seating areas with sofas and dining areas. The fully equipped kitchens with a range of cooking facilities, including a microwave, a toaster, a fridge, and a stovetop, add to the home-like convenience. Certain units also boast a terrace or balcony, framing splendid mountain vistas to elevate your stay experience.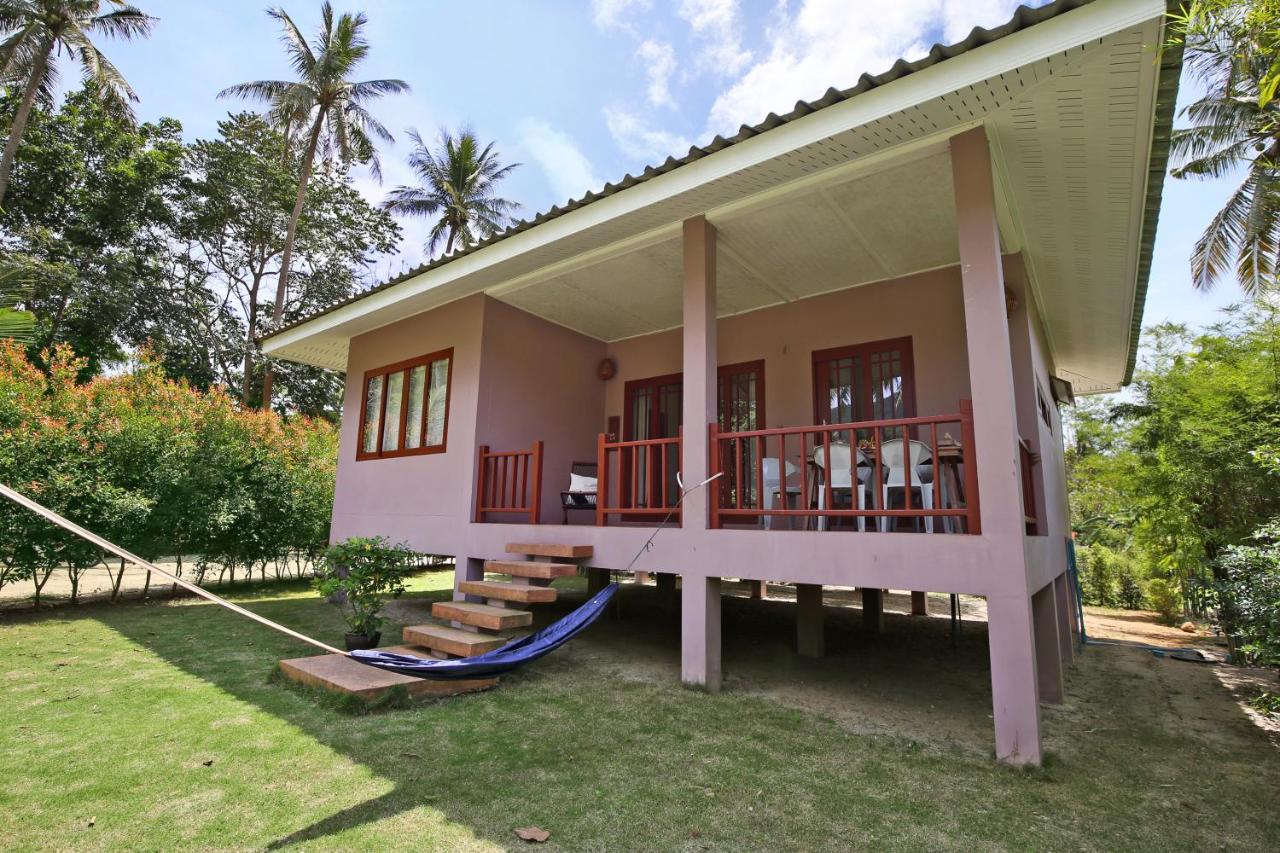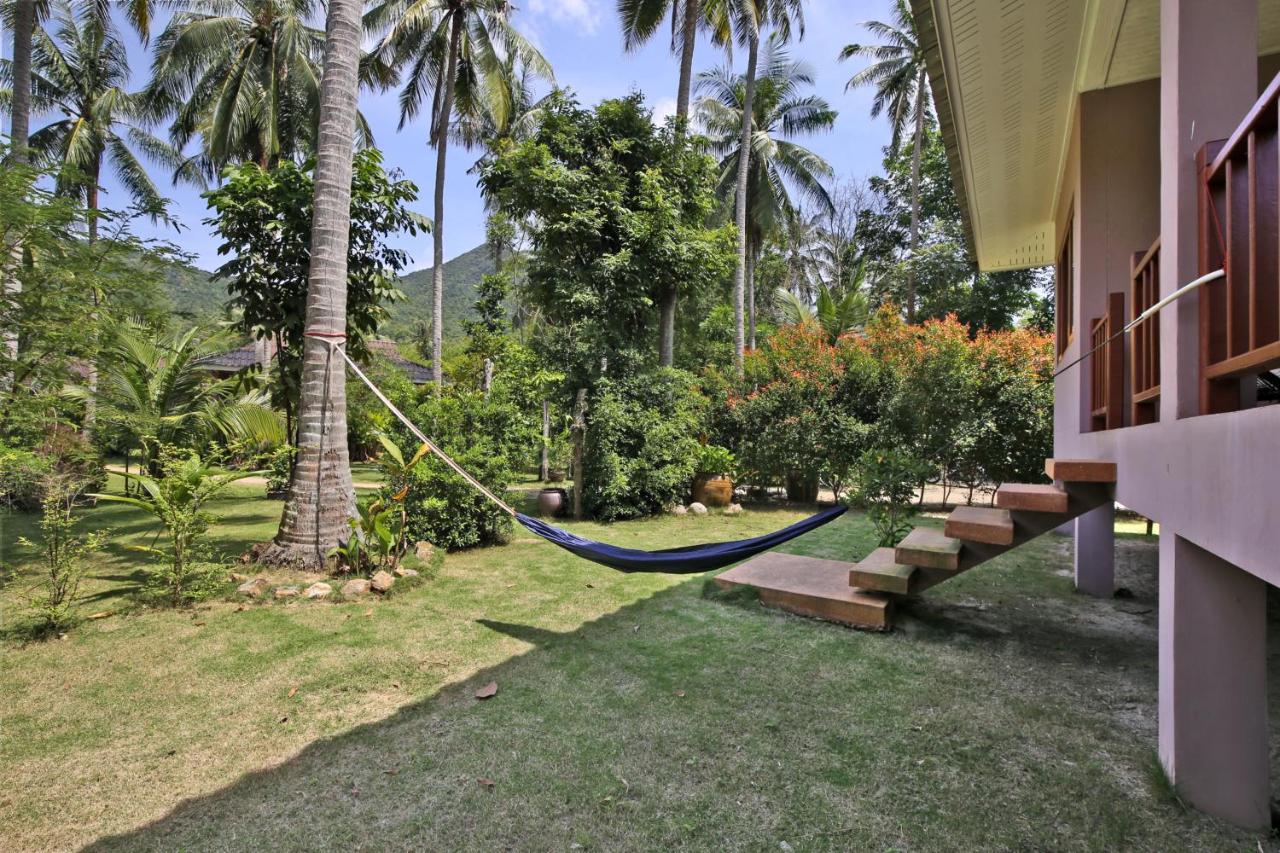 With bed linen and towels provided in all units, the emphasis is clearly on providing a comfortable and hassle-free stay. Families with children will appreciate the outdoor play equipment, while everyone can enjoy relaxing moments near the outdoor fireplace.
Located just a stone's throw away from an array of restaurants and a 7-eleven store, Boonya Swiss Home ensures you have easy access to essentials and a variety of dining options. The property's proximity to the amazing Chaloklum beach, perfect for swimming, especially with kids, makes it an ideal choice for those yearning for a beachside holiday.
The spacious apartments at Boonya Swiss Home, featuring comfortable beds, are well-suited for a family of four. And with check out time set at noon, guests can savour their holiday without the rush.
Undeniably, Boonya Swiss Home's prime location, combining the tranquility of the jungle with the convenience of nearby shops, restaurants, and the beach, along with its clean and comfortable accommodations, make it a preferred choice for vacationers. Boonya Swiss Home is truly a home away from home, guaranteeing a memorable vacation amidst the natural splendor of Chaloklum.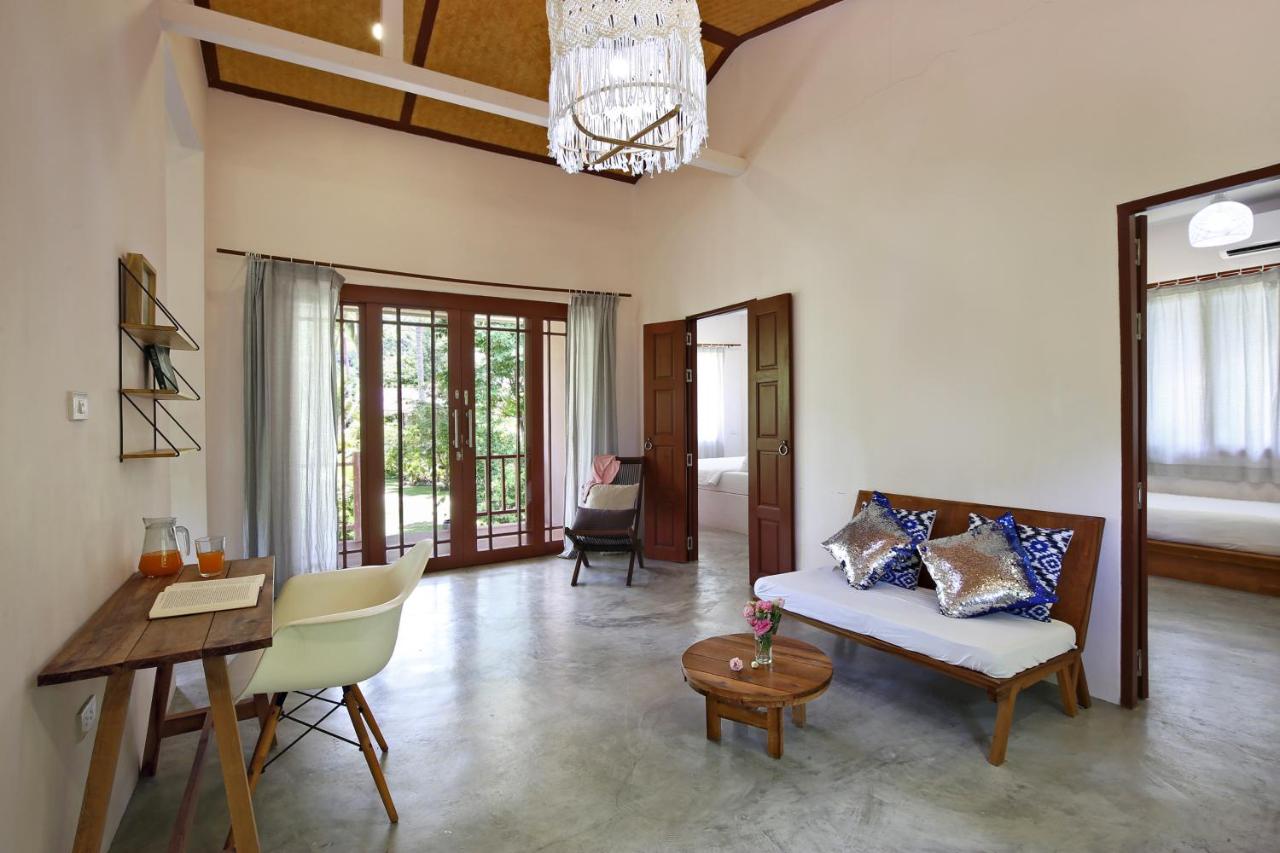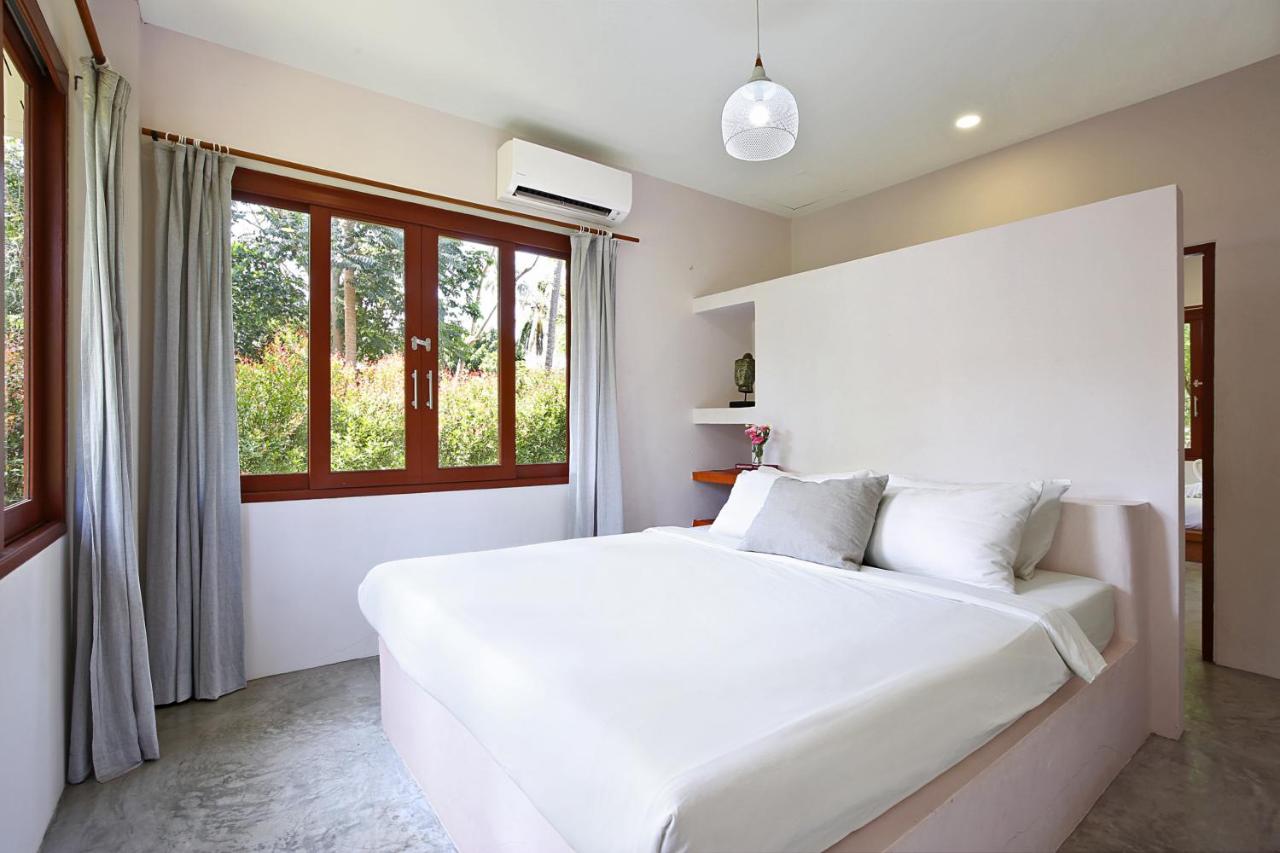 Silan Residence, set in the heart of Chaloklum, delivers an authentic village experience for holidaymakers seeking a blend of comfort, adventure, and sustainability. This enticing holiday home not only offers free WiFi, private parking, and air-conditioned units but also showcases the best of Thai hospitality and local charm.
Exuding a sense of tranquility, Silan Residence is enveloped by a picturesque garden and boasts a stunning pool with a view, enabling guests to indulge in a rejuvenating dip while drinking in the breathtaking vistas. Each unit of this idyllic getaway is thoughtfully equipped with a desk, a kettle, a microwave, a toaster, a safety deposit box, a flat-screen TV, and a private bathroom with a shower, providing all the comforts of home and more. Guests have the convenience of a private entrance, enhancing the sense of exclusivity and privacy during their stay.
Certain units extend the luxury with a terrace or patio, offering splendid views of the sea or garden. For added comfort, every unit at Silan Residence is complete with bed linen and towels. Those who enjoy cooking will appreciate the handy kitchenette facilities, equipped with a fridge and kitchenware.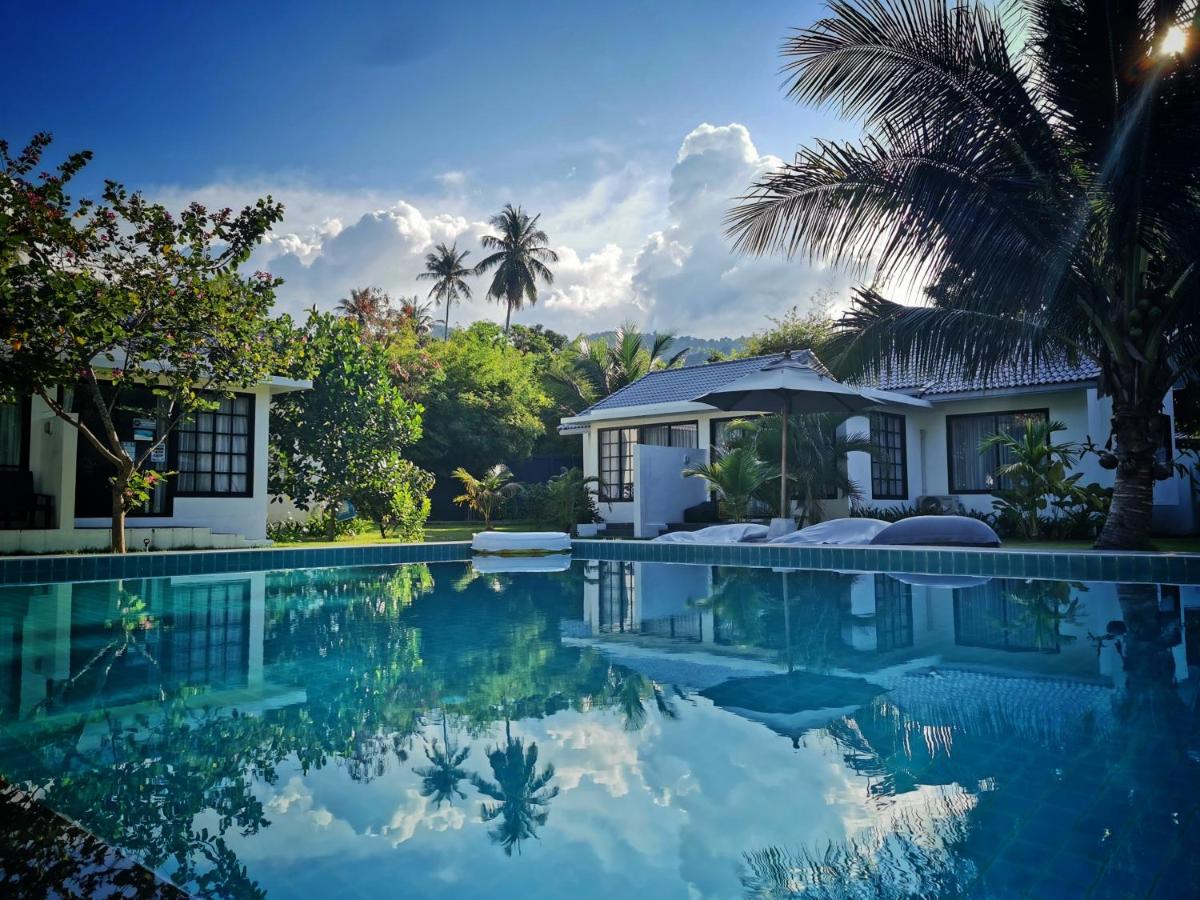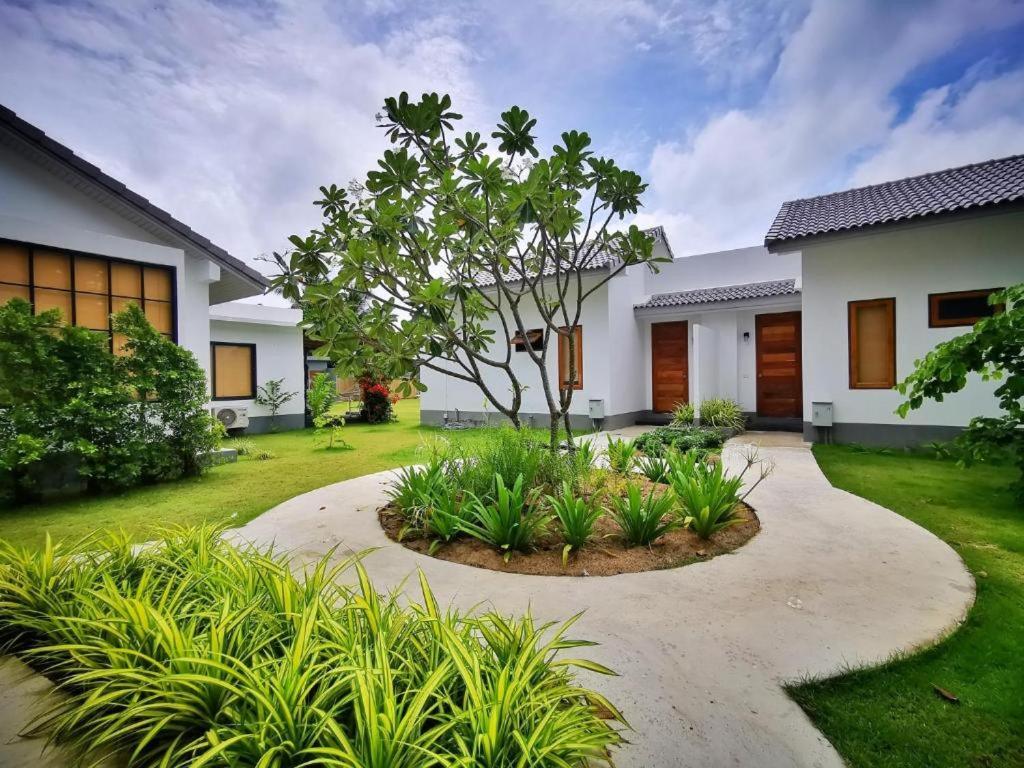 This sustainable holiday home is the perfect base for exploring the myriad outdoor activities in and around Chaloklum. From snorkeling in the clear waters to hiking through the scenic trails, adventure is always within reach. And with the stunning Chaloklum Bay Beach just a few steps away, beach lovers are in for a treat.
Silan Residence has earned high praise for its location, receiving a rating of 9.1 from couples who particularly love the proximity to the beach and the local life of Koh Phangan. The sea-view rooms at Silan Residence, overlooking the lush garden with blossoming flowers, offer a mesmerizing view to start your day.
A highlight of Silan Residence is the staff's commitment to ensuring an unforgettable stay. From proactively alerting guests about swimming conditions post-rain to ensuring it's safe to go snorkeling, the staff are always on hand, exemplifying their hospitality and attentiveness.
Ideally located on the main street of Chaloklum Beach, Silan Residence allows guests to enjoy a myriad of waterfront restaurants, cafes, and bars at a moment's notice, earning a perfect score of 10 for its location. The spacious apartments, friendly staff, and fantastic location make Silan Residence a coveted retreat for those seeking an immersive holiday experience.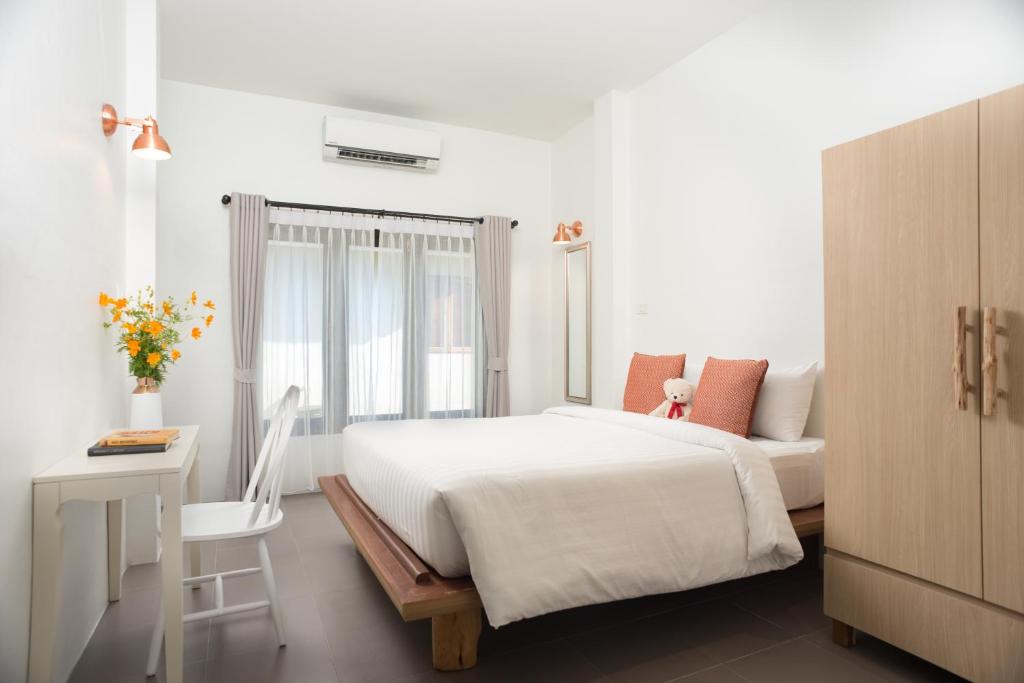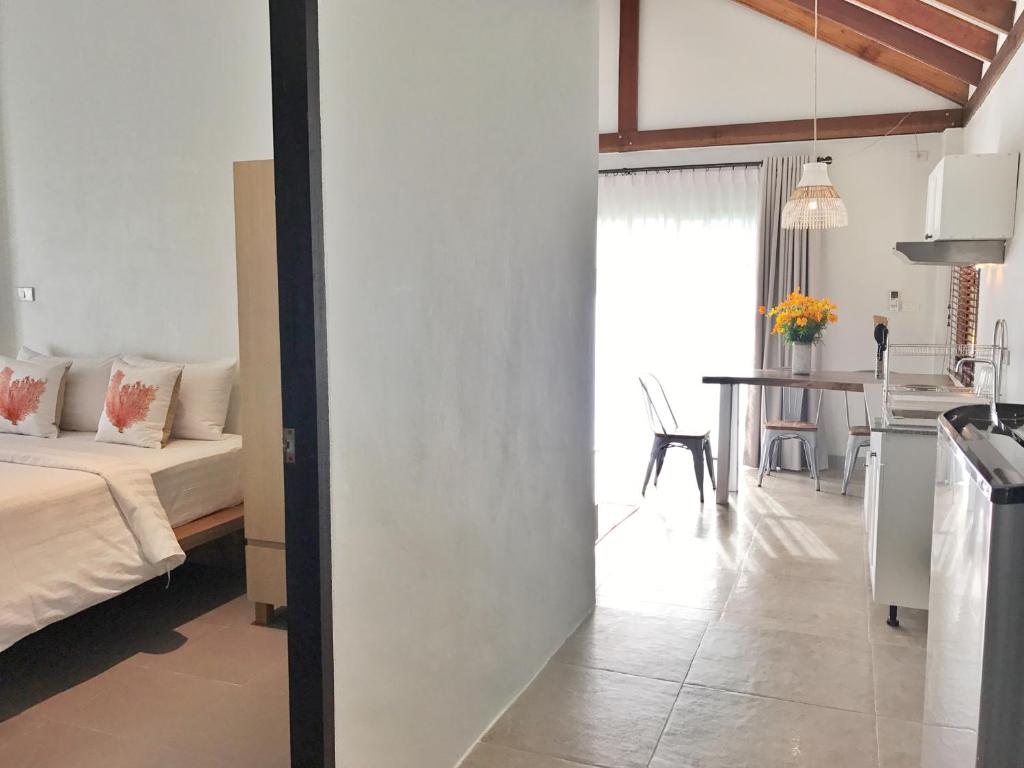 Offering an unmatched beachfront experience, Adika – The Beachfront Loft, is a luxurious holiday home located just steps away from the enchanting Chaloklum Bay Beach. Bathed in sea views and offering seamless access to a sun-kissed terrace, Adika creates a captivating beachside atmosphere for its guests. The property provides free private parking and WiFi, catering to every aspect of a hassle-free and connected stay.
The beachfront Loft features two tastefully designed bedrooms, a seating area, and a bathroom fitted with a hot tub. A fully equipped kitchen with an oven and toaster, coupled with a large, flat-screen TV, ensures a comfortable and entertaining stay. The holiday home welcomes guests with an array of treats including fruits, chocolates, and cookies upon arrival through a private entrance, instantly making them feel at home. Adika is a smoke-free, soundproof haven, enhancing the quality of your stay.
A much-praised feature of Adika is its plethora of bonuses, including a SUP paddleboard, a 65-inch TV, two bikes, and a full-size fridge filled with snacks. Guests laud the property's bright design, comfortable bed, and the spacious interior, acknowledging its positioning as one of the nicest areas in Koh Phangan.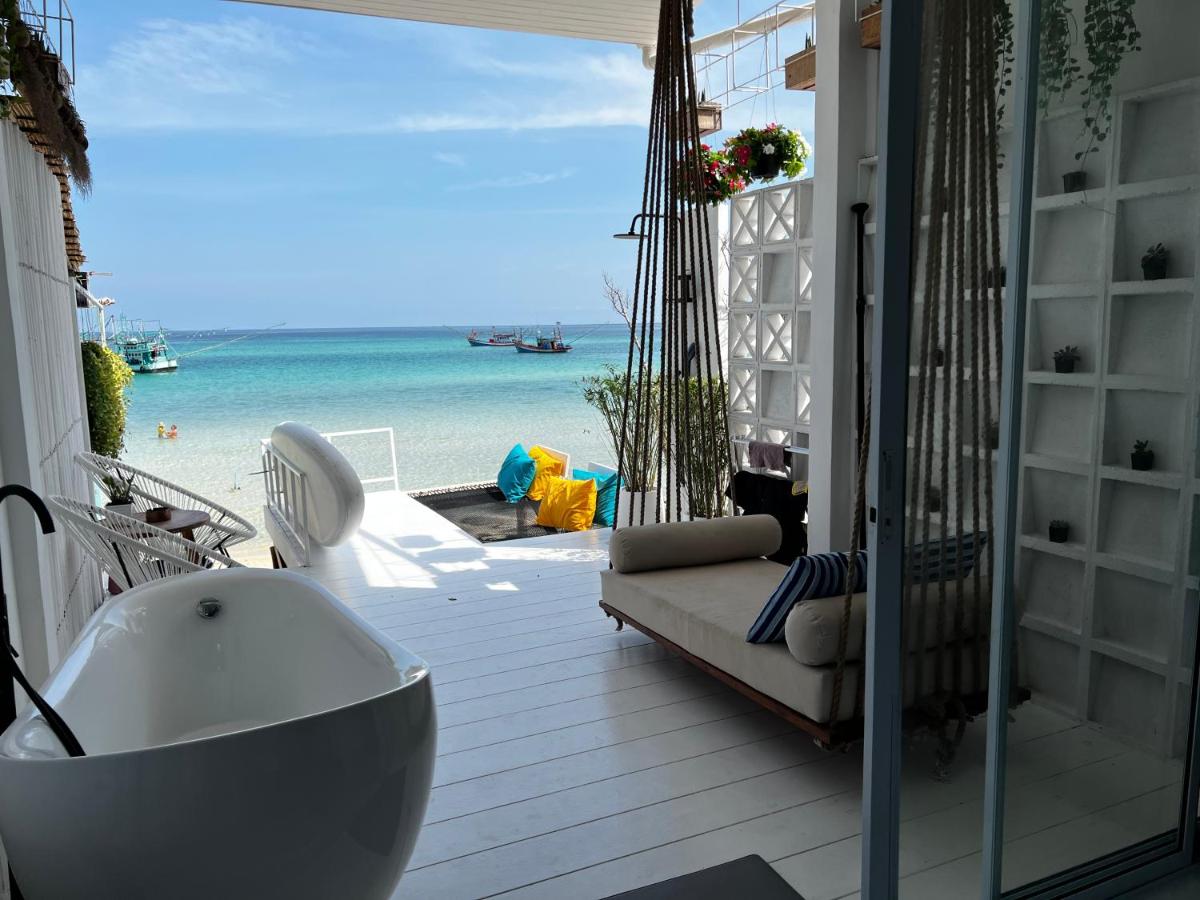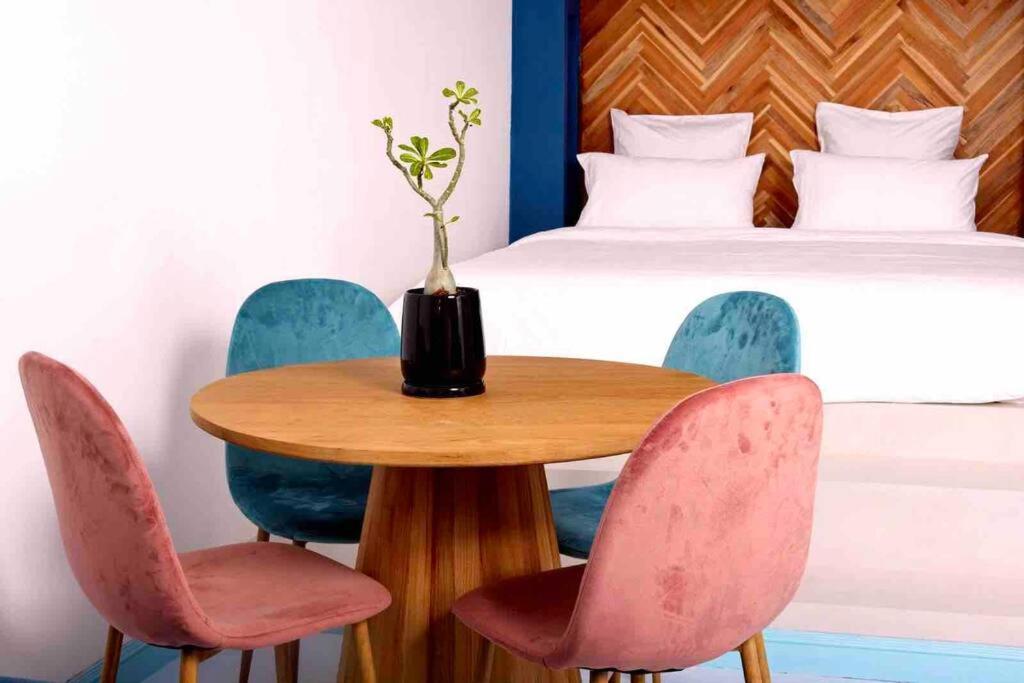 Adika's hospitality goes beyond its stylishly decorated interiors. It extends to the availability of a children's room, a dressing room with a safe, beach bags, and towels, bathrobes, and yoga mats. A clean, comfortable shower room with a hairdryer and pristine white towels ensures you can refresh and rejuvenate after a day at the beach.
The kitchen, fitted with all necessary appliances like a coffee maker, refrigerator, stove, toaster, and mixer, invites you to unleash your culinary creativity. The terrace serves as a beautiful outdoor extension of the Loft, complete with a bathroom, sun lounger, and a SUP for sea adventures. Additionally, the housekeeping services every three days keep the property in pristine condition.
For those wanting to explore, two bicycles are at your disposal, allowing easy access to the nearest shop or 7-eleven. Conveniently, a restaurant adjacent to the Loft offers delicious food right at your doorstep. Numerous other dining options, a billiard room, and fresh fruit vendors surround the Loft, making it a hotspot for those seeking an immersive, luxurious stay in Koh Phangan. With all these features, Adika – The Beachfront Loft provides a delightful mix of comfort, convenience, and style, making it an ideal holiday destination.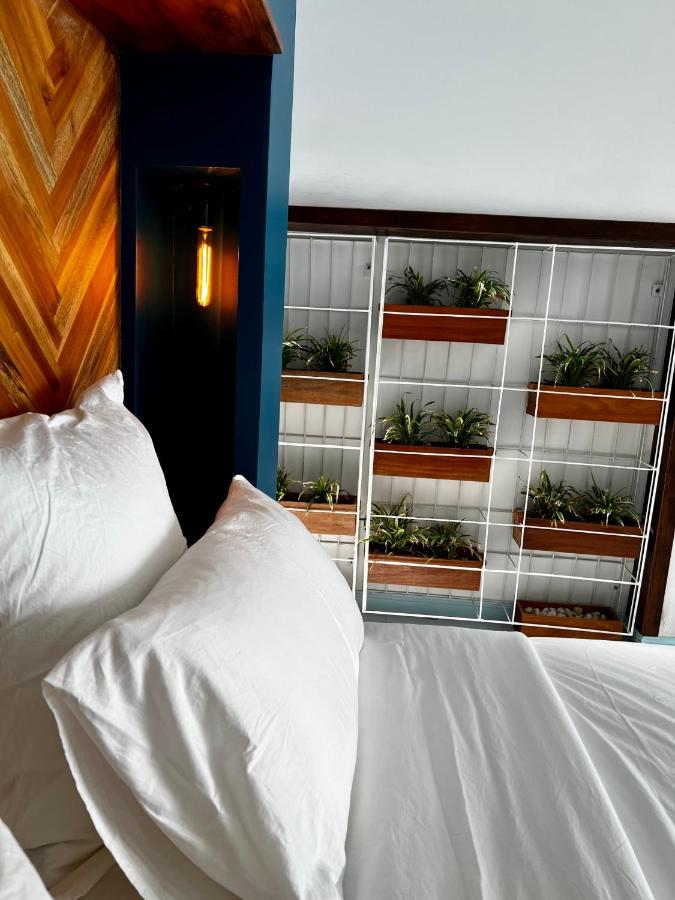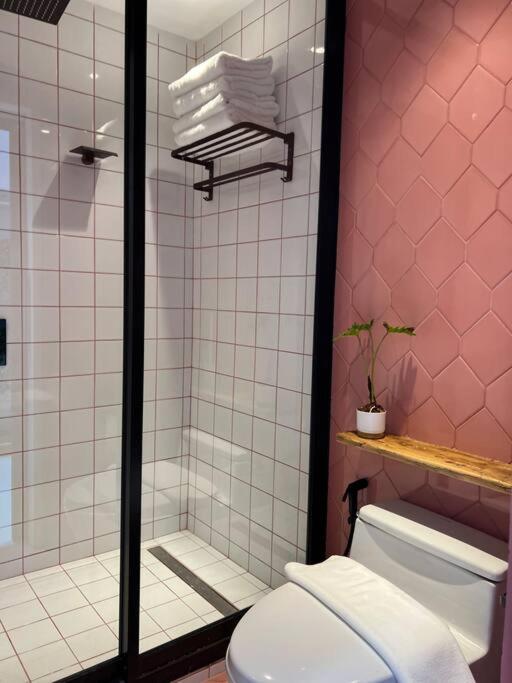 Situated just a 300-metre stroll from Chaloklum Bay Beach, Baan Bhuwann is a charming retreat providing an exquisite blend of nature, comfort, and convenience. Adorned with an outdoor swimming pool and a beautiful garden, this air-conditioned accommodation offers guests breathtaking views of the sea and mountains, further enriched by the free WiFi facility. A walk of about 1.3 km lands you on the pristine shores of Ao Hin Ngam Beach, broadening your beach options.
Baan Bhuwann, a recently constructed property, showcases immaculate cleanliness and orderliness. Each unit features a patio that opens up to enchanting garden views, creating a serene space for relaxation. The seating area in each apartment offers a cozy spot for unwinding after a day of island exploration.
The allure of Baan Bhuwann extends to the terrace, where guests can drink in the pool views, indulge in alfresco dining, or simply enjoy the warm tropical air. The fully equipped kitchenette adds a dash of home-like comfort, enabling guests to whip up their meals if they prefer.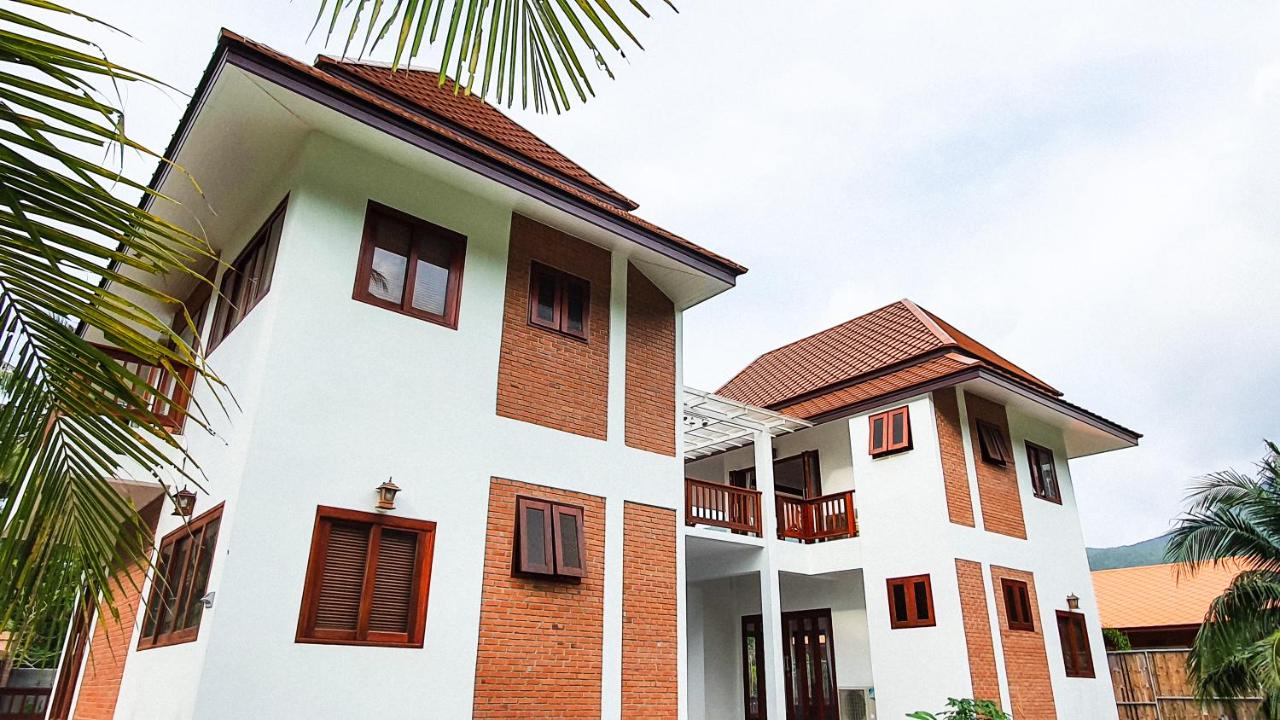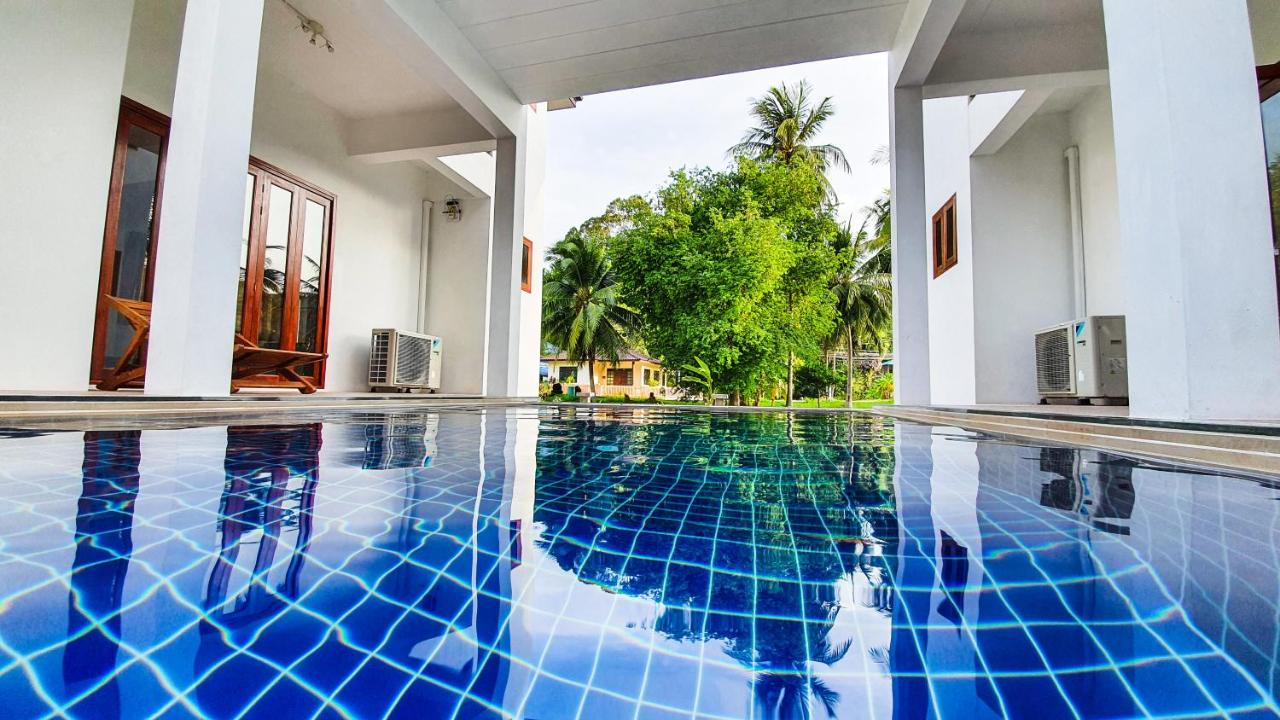 Each unit in the apartment complex is furnished with bed linen and towels, and comes with a private bathroom with a shower, ensuring guests enjoy a hassle-free stay. The rooms are not only spacious but also feature comfortable beds, guaranteeing restful sleep.
Guests have lavished praise on Baan Bhuwann for its location in the peaceful northern part of the island, near the island's most beautiful beach. The sounds of birds and nature add an extra layer of tranquility, perfect for those seeking a rejuvenating escape.
Communicating with the hosts is a breeze, with their readiness to respond and their friendly approach earning high marks from guests. The process of check-in and check-out at Baan Bhuwann is smooth and convenient, creating a stress-free experience for visitors.
The accommodation's modern and cute interior, a cozy hammock, and a comfortable sitting area in the porch further enhance its charm, making it a beloved choice for travelers. The promise of a return visit by many guests testifies to Baan Bhuwann's appeal as an ideal vacation spot in Koh Phangan.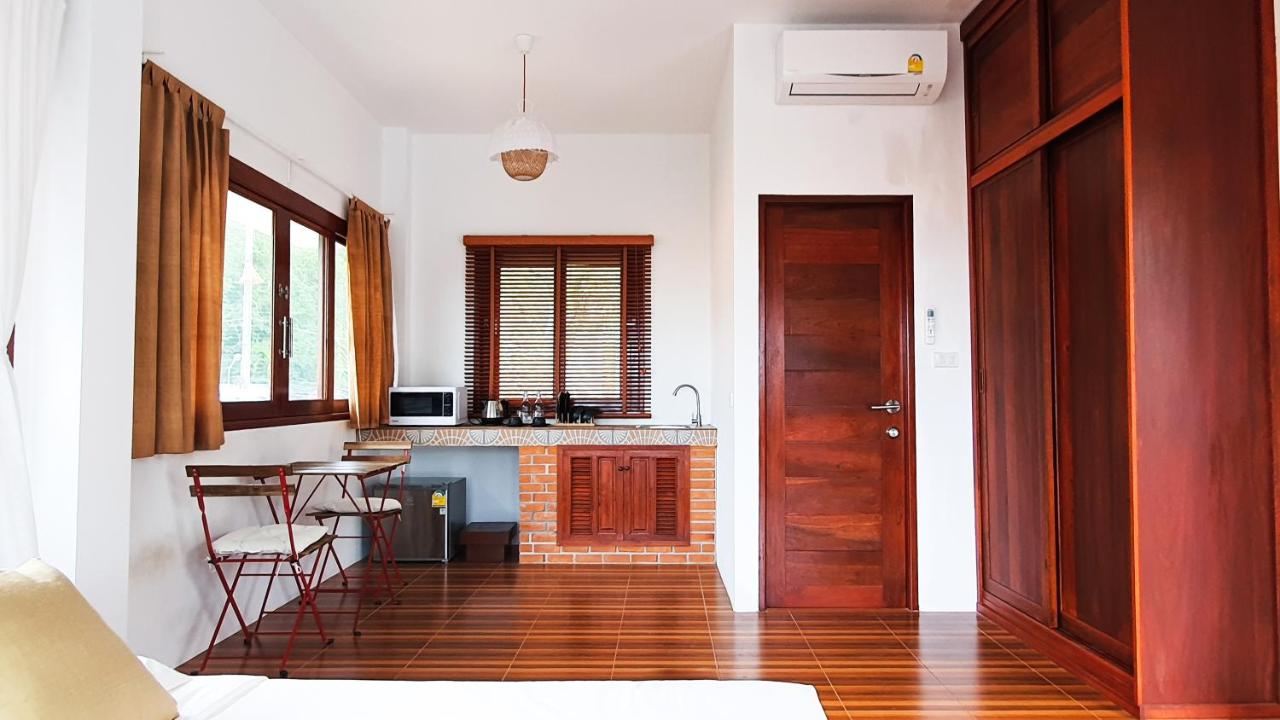 Nestled in the tranquil village of Chaloklum, Baan Moonchan House offers an authentic island living experience with its 2-star accommodation and private balconies. This delightful holiday park, just a stone's throw away (100 metres) from Chaloklum Bay Beach, presents inner courtyard views that serve as a perfect backdrop for a relaxing getaway. The property offers air-conditioned rooms, free private parking, and WiFi, ensuring a comfortable and connected stay for guests.
Each unit at Baan Moonchan House provides an inviting terrace with garden views, giving guests a refreshing touch of nature. A fully equipped kitchen with a toaster and a fridge, and a private bathroom with a shower are part of the accommodation. These well-equipped units also feature a seating and dining area, enhancing the comfort and convenience.
Baan Moonchan House delights guests with its strategic location. Just a two-minute walk will take you to the picturesque Malibu Beach, while a five-minute stroll lands you in a village abundant with a variety of restaurants and bars. The house's tranquil setting makes it an excellent choice for families and those who prefer to escape the bustling parts of the island.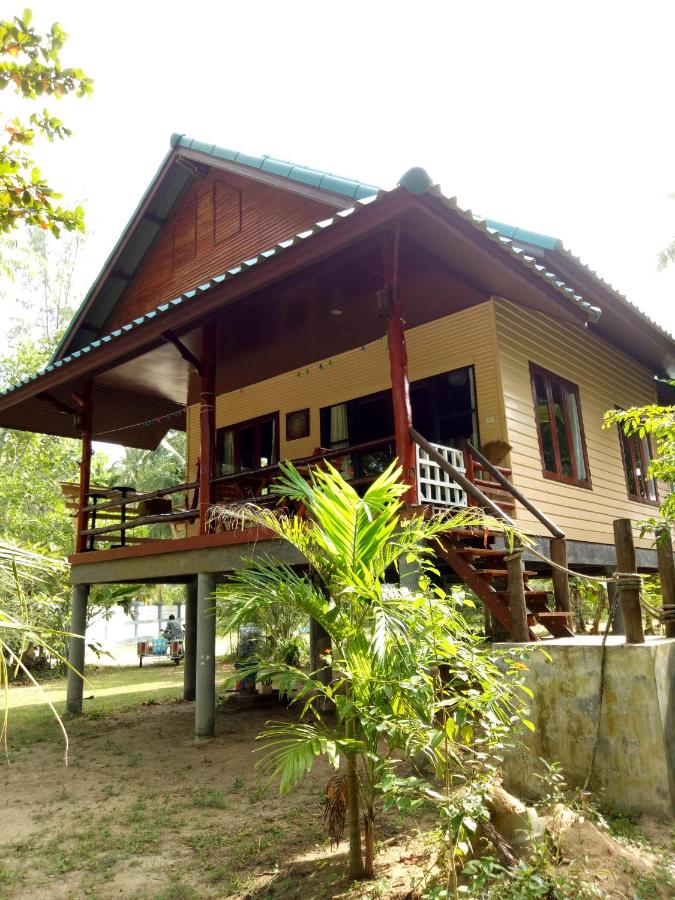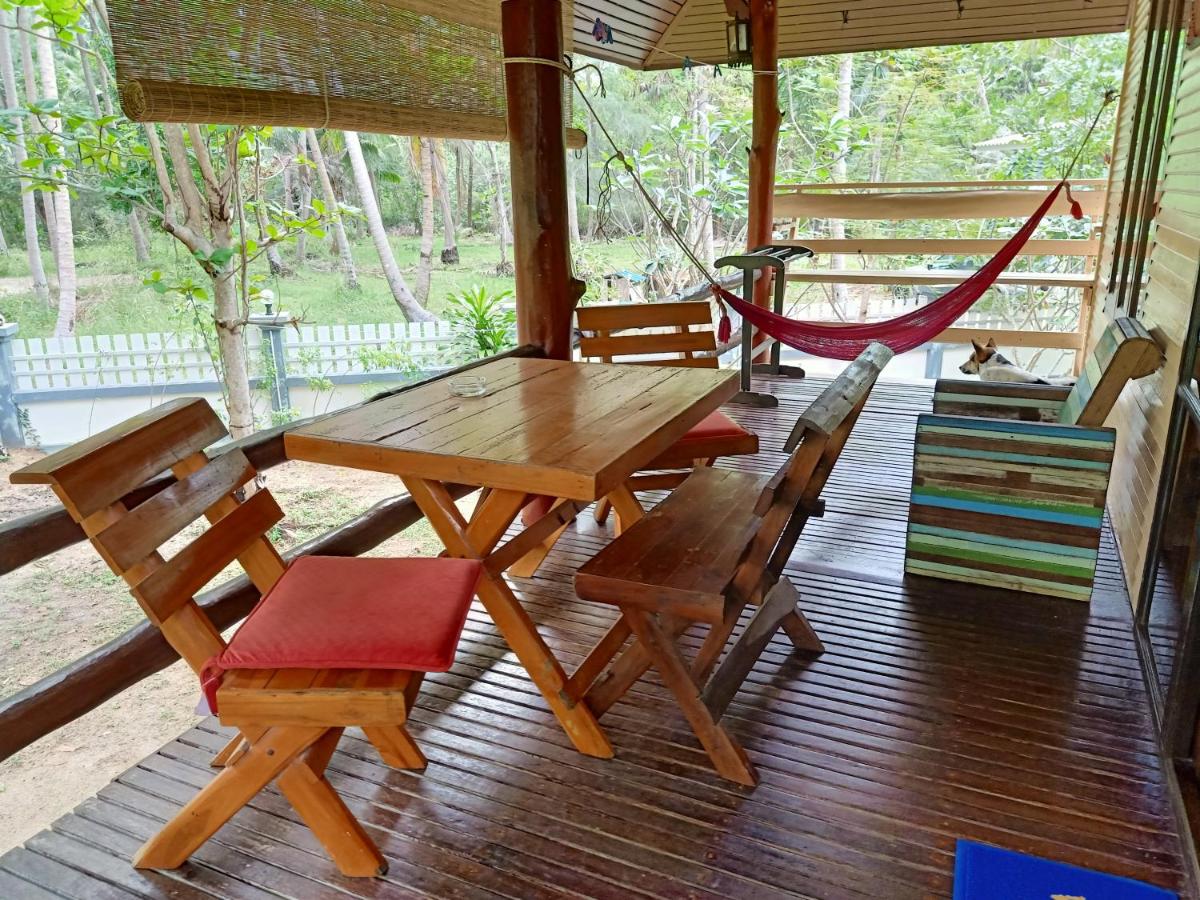 The host at Baan Moonchan House wins hearts with their caring and friendly attitude. Ensuring guests are happy and everything is in order is part of the host's welcoming approach. The house is well-built and equipped with essential amenities like a fridge, kettle, and balcony furniture, making guests feel right at home.
Guests find themselves falling in love with the Thai village-like atmosphere surrounding the property. The house's proximity to the beach and a 7/11 store, both within a two-minute walk, adds to its appeal. Though quiet, the village offers several dining options for guests to explore.
Baan Moonchan House's seclusion, surrounded by lush trees and tucked away in a fisherman's village, offers guests a unique and charming experience. Its close proximity to lovely restaurants and cafes, combined with the spacious and homely ambiance of the bungalow itself, makes it a favorite among guests. The accommodation features a kitchen, balcony, living room, and a super soft and comfortable bed with excellent air conditioning.
The owner's helpfulness in arranging amenities such as a scooter for island exploration and a taxi for departures further enhances the positive experience for guests at Baan Moonchan House. This retreat is highly recommended for those seeking a private, secluded stay away from crowded resorts, offering a distinctive island living experience in Koh Phangan.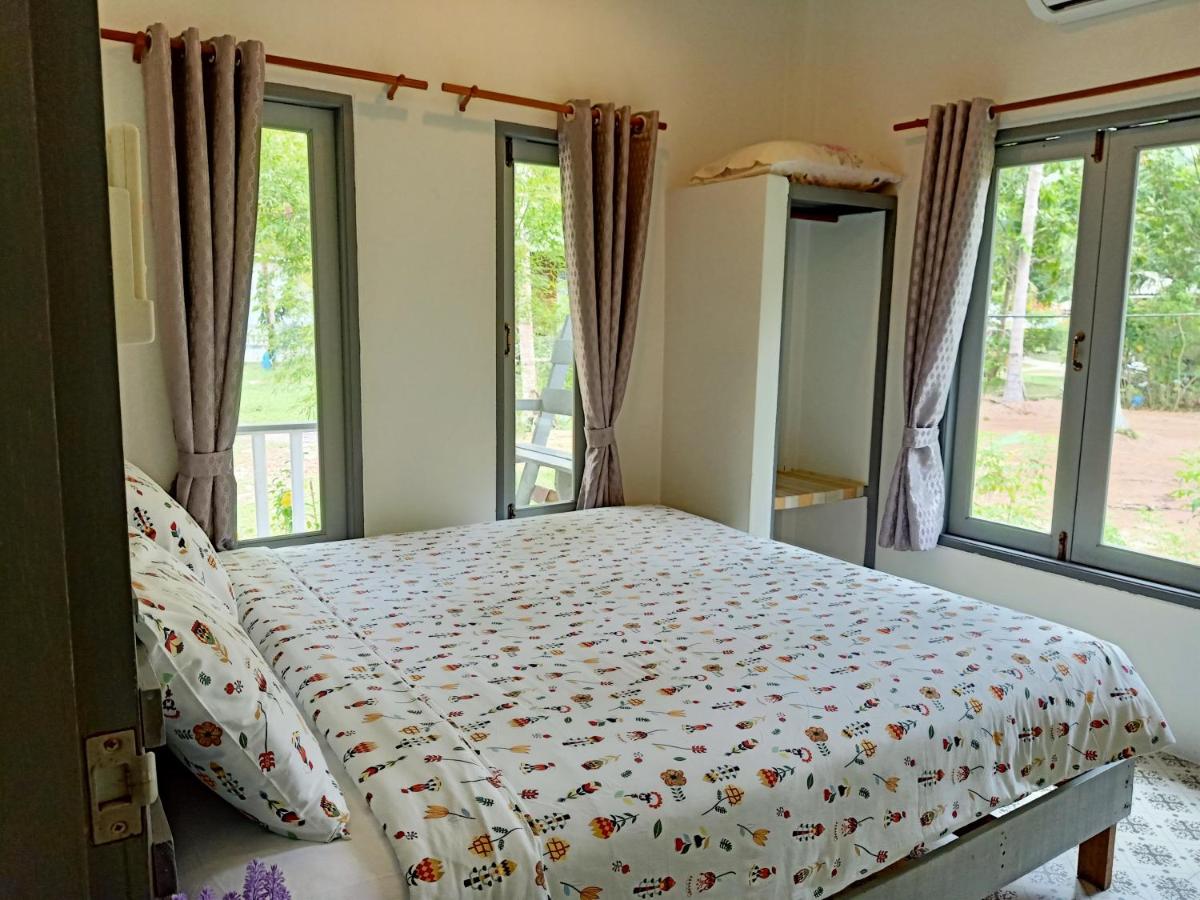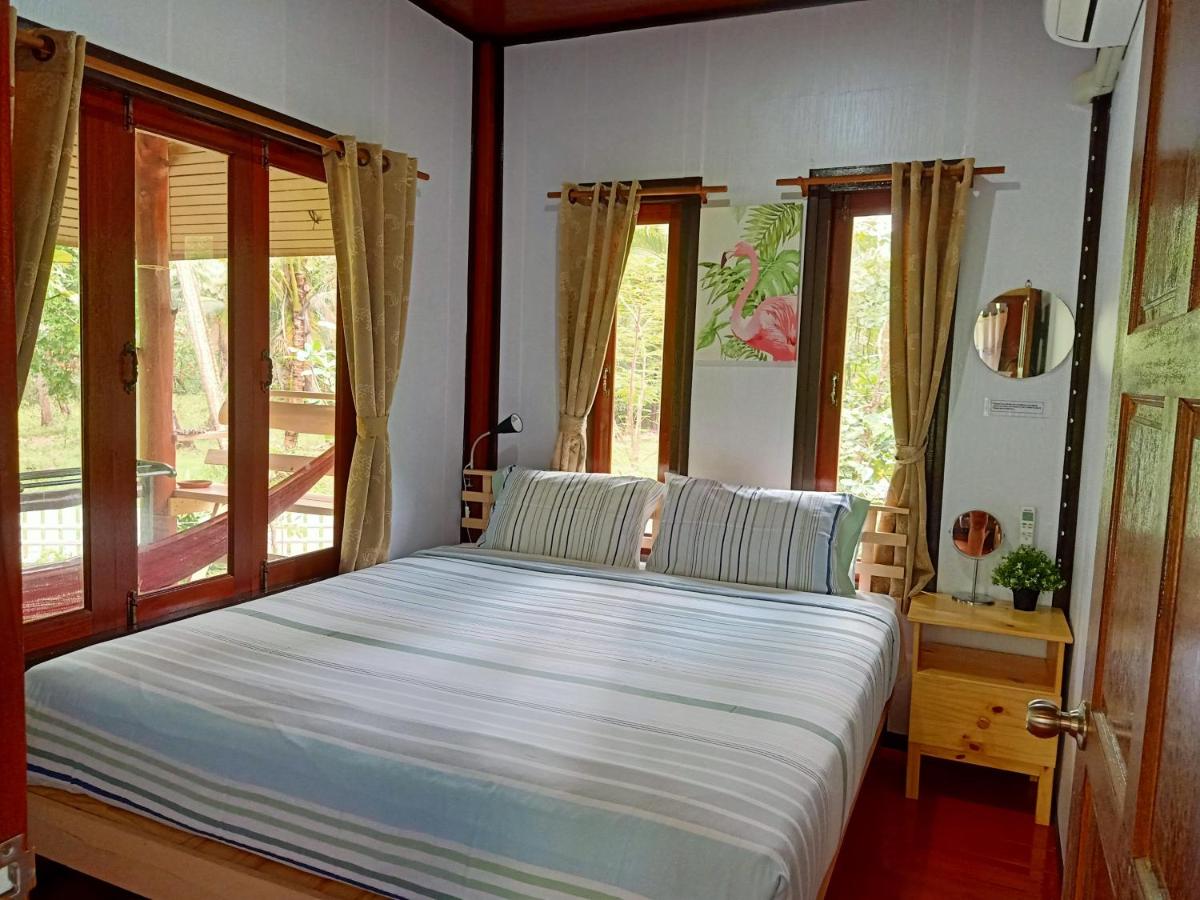 Enveloped by a lush garden and showcasing private pool and mountain views, Suan Residence presents a blend of exotic and contemporary charm. These tranquil bungalows, located in the serene region of Chaloklum, offer guests the luxury of a private pool. Suan Residence ensures a smooth, wireless connection with free WiFi, and guarantees ease with its free private parking facilities. Nestled less than 1 km from the Chaloklum Bay Beach, this non-smoking property ensures the guests have a memorable stay.
Suan Residence's accommodations flaunt a flat-screen TV, allowing guests to unwind in the comfort of their own space. The provision of towels and bed linen adds to the convenience for guests. Catering to the need for privacy, each bungalow comes with a private entrance, emphasizing its secluded nature.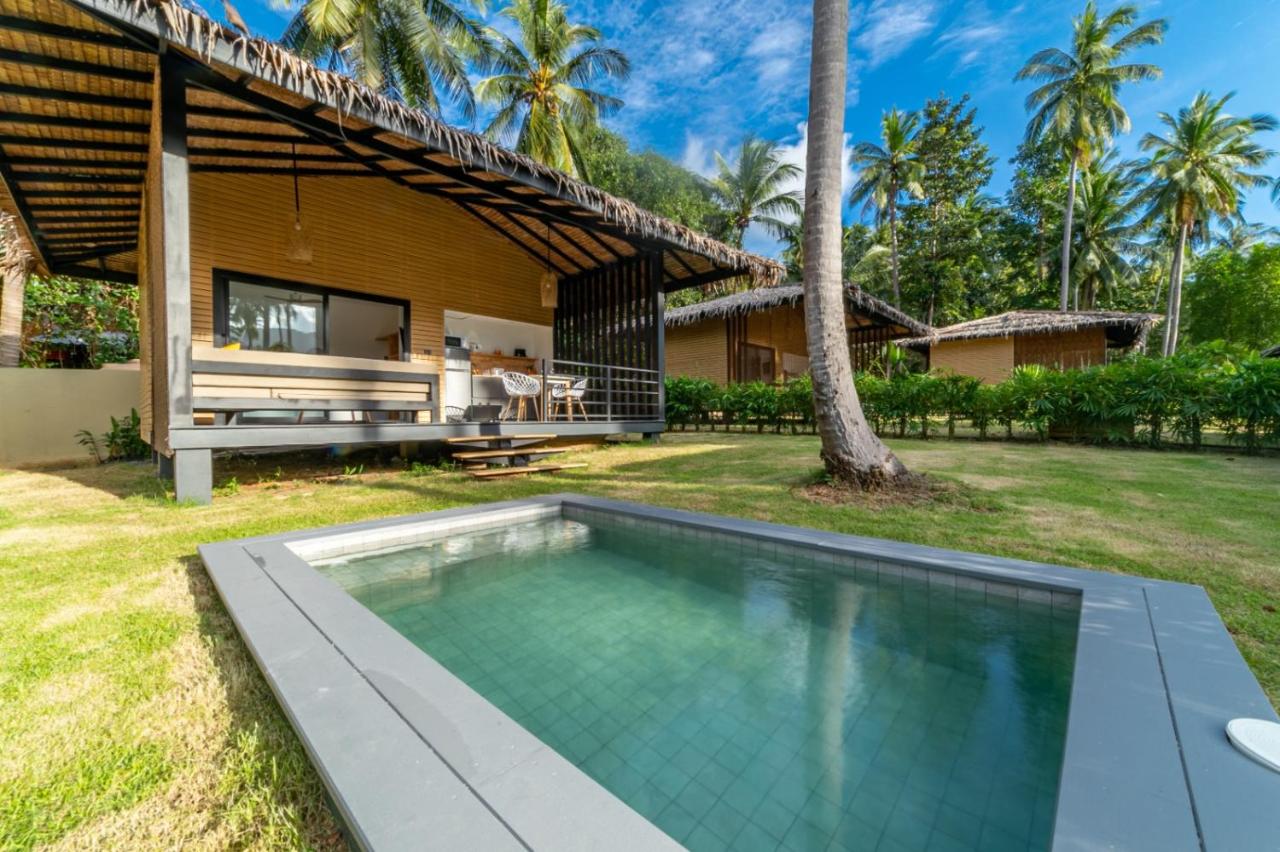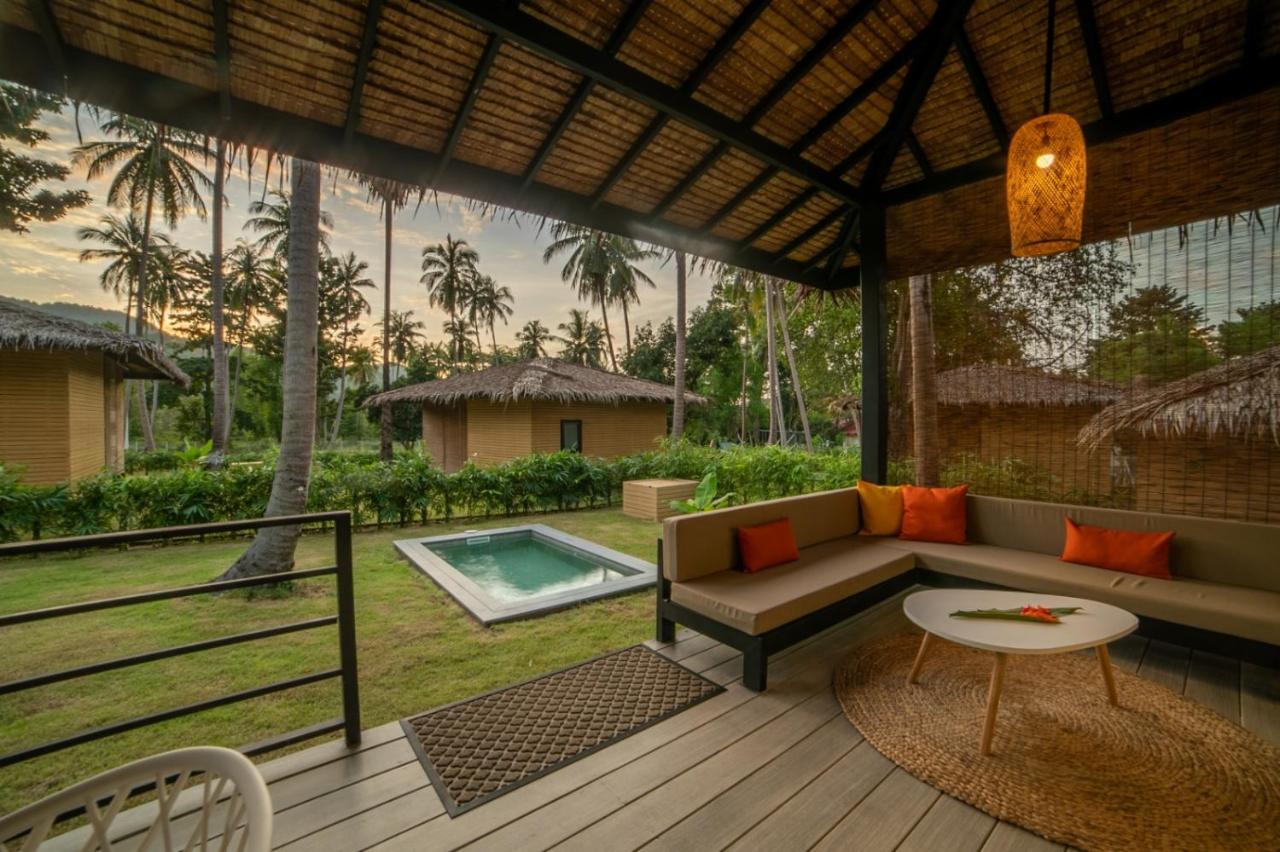 The appeal of Suan Residence lies in its location, which is ideally suited for those wishing to escape the bustling side of the island. Its meticulously maintained resort, contemporary bungalows, and picture-perfect landscaping make it a go-to destination for tourists. Proximity to the renowned Rittisak Muay Thai gym in Chaloklum village makes it a favorite among fitness enthusiasts looking for a peaceful place to rejuvenate between training sessions.
The private pool offers the perfect setting for relaxation, while the bungalows' kitchen appliances enhance guests' convenience. The owners' deep-rooted respect for the environment reflects in the resort's wonderful irrigation system that provides fresh and drinkable water, adding to the convenience factor.
The beautiful Chaloklum village, merely a 5 to 10-minute stroll away, promises an alluring beach ideal for relaxation and swimming. The bungalows' well-thought-out layout, coupled with the owners' kindness and helpfulness, provides a warm and hospitable environment for the guests. This quiet location, still within walking distance to the village and the beach, makes Suan Residence a perfect choice for a serene, beachfront getaway.