Greek Taverna SIRTAKI
One of the most popular restaurants on the island is the Greek Taverna SIRTAKI. This cozy restaurant offers authentic Greek cuisine that will make you feel like you're in Greece. From meat dishes to seafood, SIRTAKI has something for everyone. This is the only Greek specialty tavern on the island.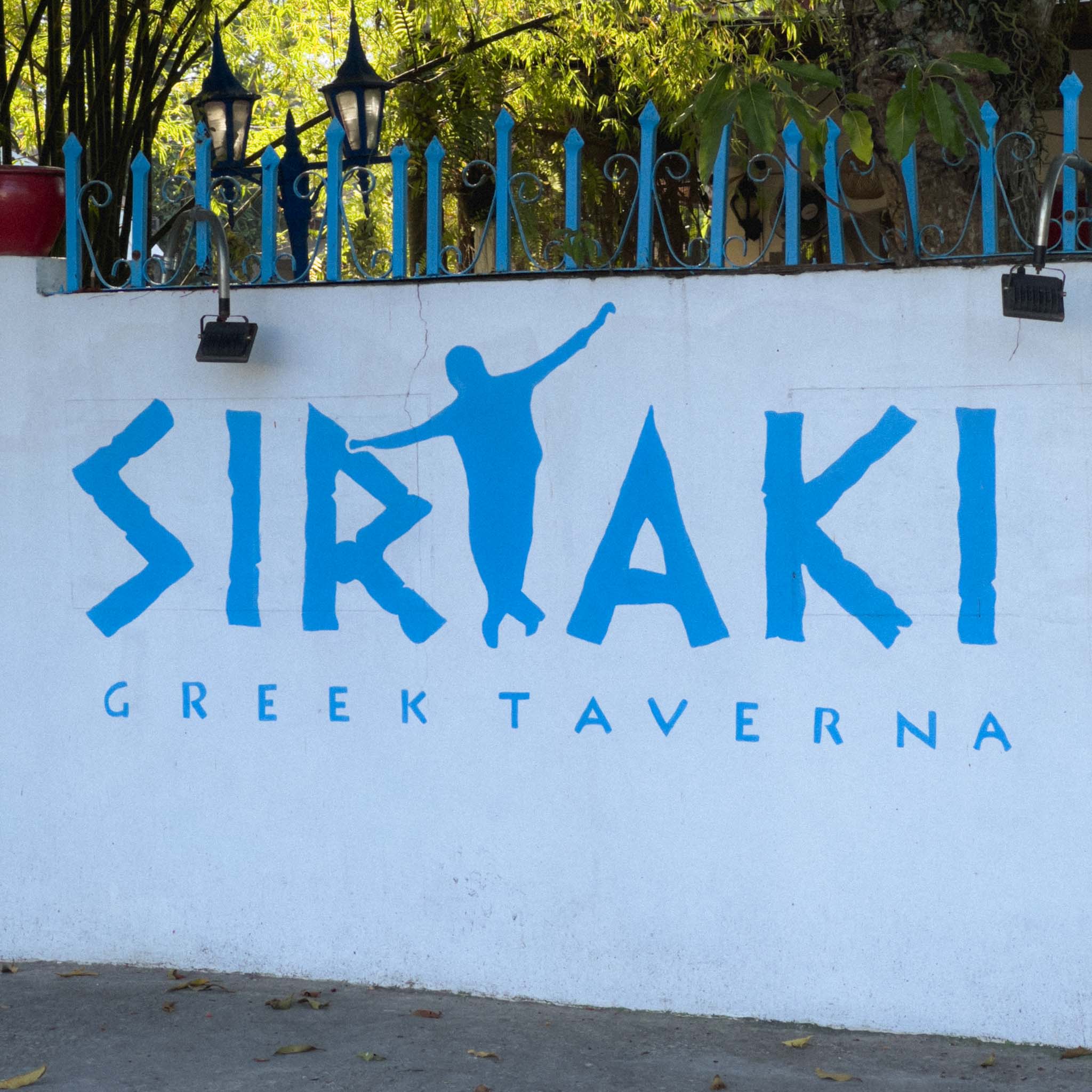 Bamboo Bistrot
If you're craving traditional French cuisine, Bamboo Bistrot is the place to go. Their menu features a range of classic French dishes, from beef bourguignon to croque monsieur, along with a great selection of wines and desserts. The cozy atmosphere and friendly staff make this restaurant a must-visit for anyone looking for a taste of France in Koh Phangan.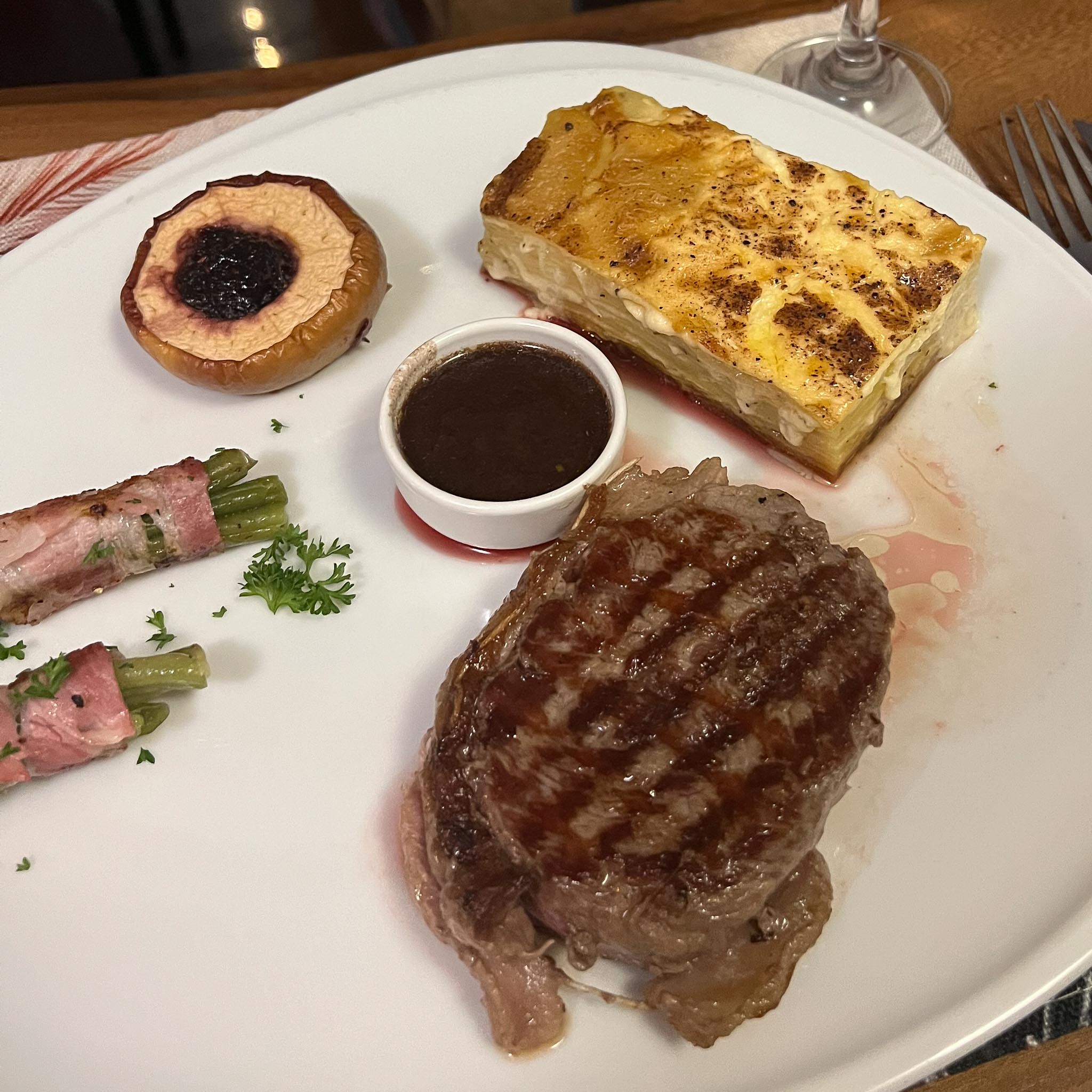 Outlaws Saloon
If you're in the mood for some classic pub fare, head to Outlaws Saloon Ko Phangan. This western-themed bar serves up traditional pub food like burgers and fish and chips, along with a great selection of beers and spirits. They also have a pool table, great steaks and ribs and a tropical beer garden, making it a great spot to relax and unwind with friends.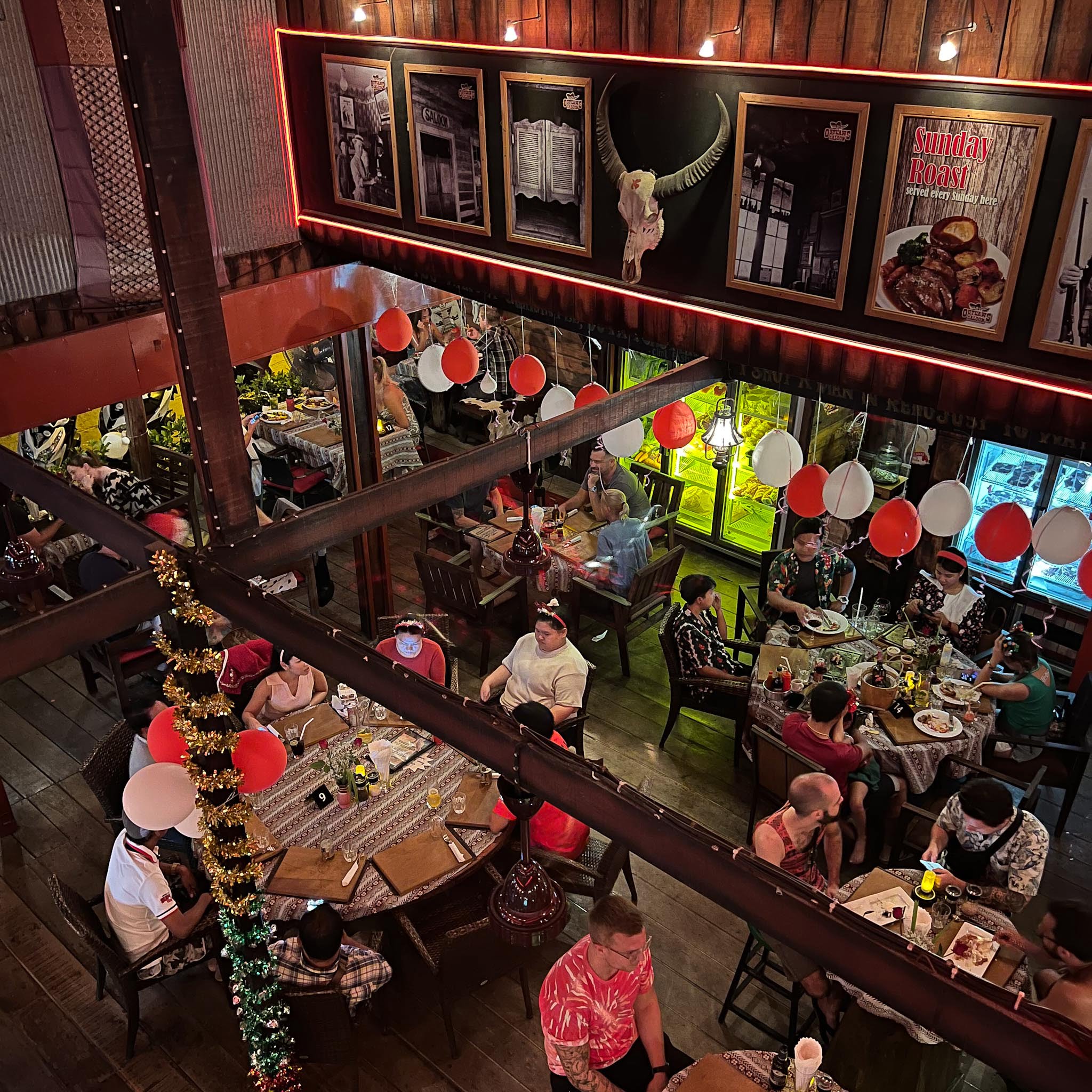 Peppercorn
For steak lovers, Peppercorn is a great choice. They offer delicious, juicy steaks and a variety of sides to choose from. Their lamb is also highly recommended, although it can be a little tough. The interior of the restaurant is luxurious, making it a perfect place to spend a few hours for dinner.

Seoul Vibe Korean Restaurant
If you're craving Korean food, then Seoul Vibe Korean Restaurant is the place to go. This authentic Korean restaurant offers a modern-style experience and is located next to the Phantip night market in Thong Sala. Their experienced chefs will prepare your food on table top BBQ grills and the warm atmosphere will make you feel right at home.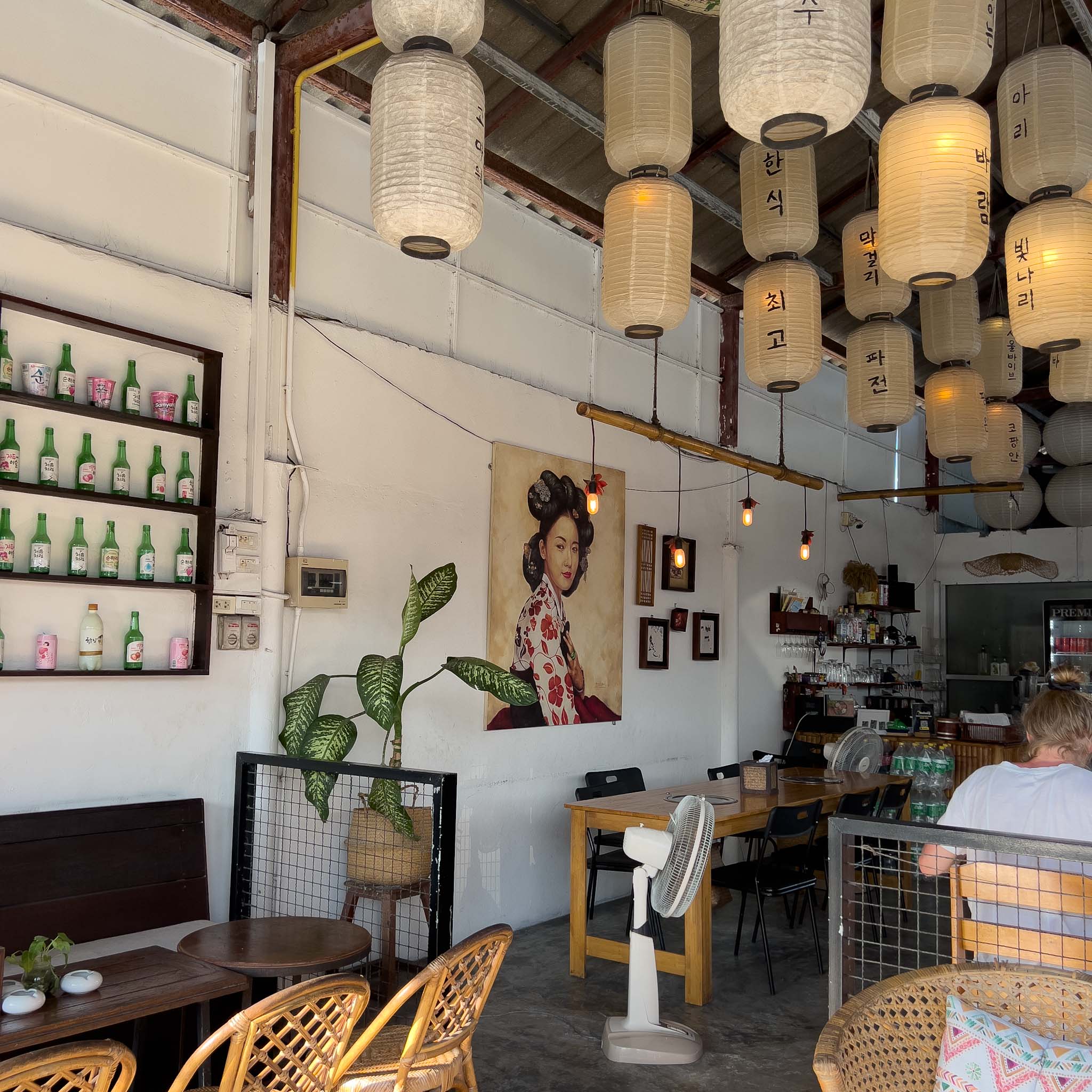 Pait Tine Taung Burmese Restaurant
For those who are vegan or looking to try something new, Pait Tine Taung Burmese Restaurant is a great option. With a variety of flavors and chill music, this restaurant is perfect for a relaxing evening. And if you're a fan of Japanese food, don't miss out on Japan Cafe, run by a family from Tokyo, where you can enjoy tasty, healthy, and fresh meals from the Land of the Rising Sun.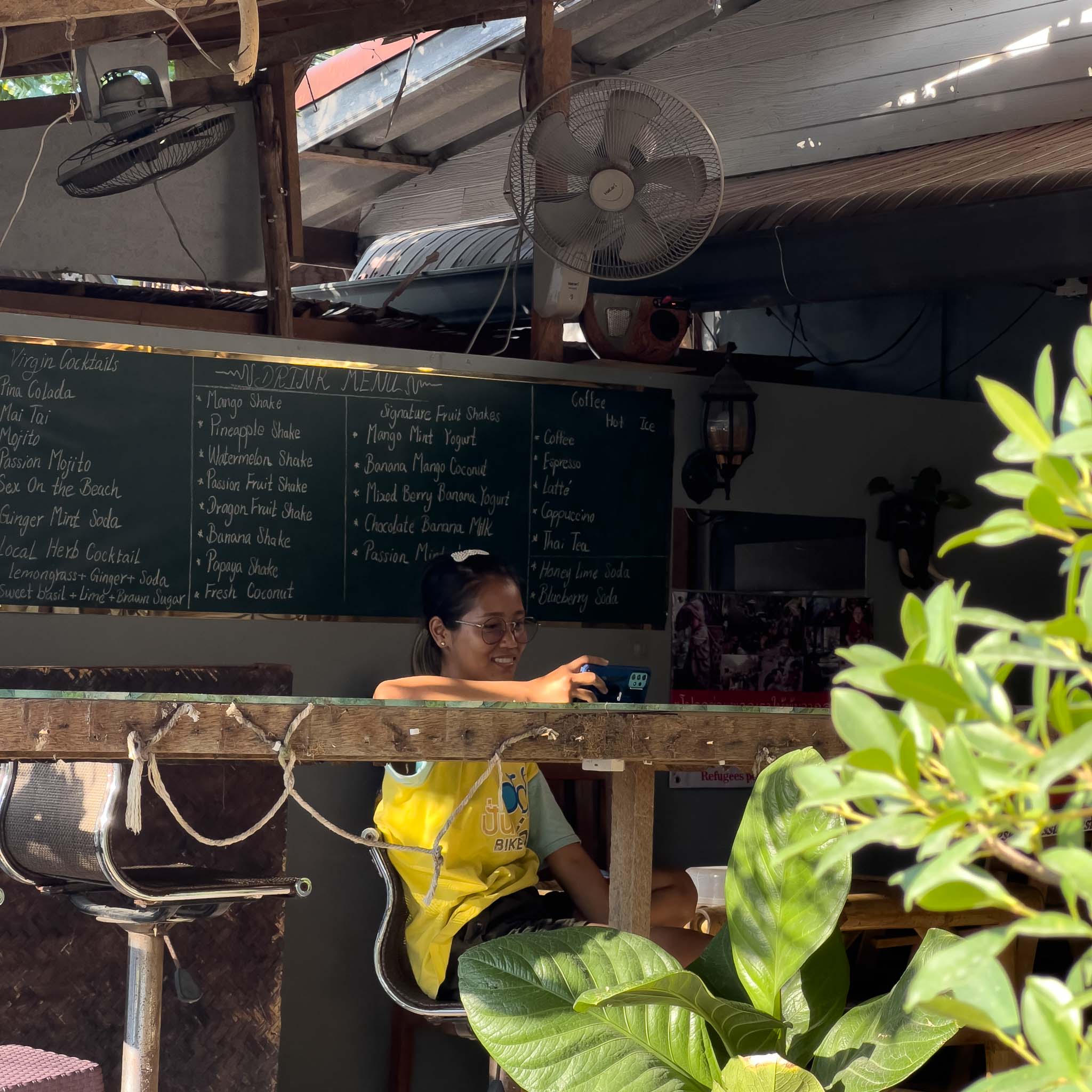 Wasabi
Wasabi is one of the best sushi places on the island with a stylish atmosphere that's really memorable. The staff are friendly and helpful, and they even have high chairs for little ones. The menu offers a good selection of tasty Japanese cuisine, including delicious sushi rolls and fried rolls. The restaurant is clean and comfortable with air conditioning, making it a great place to relax during hot days.  Good prices and large portions, but be careful with the miso soup as the portions are huge.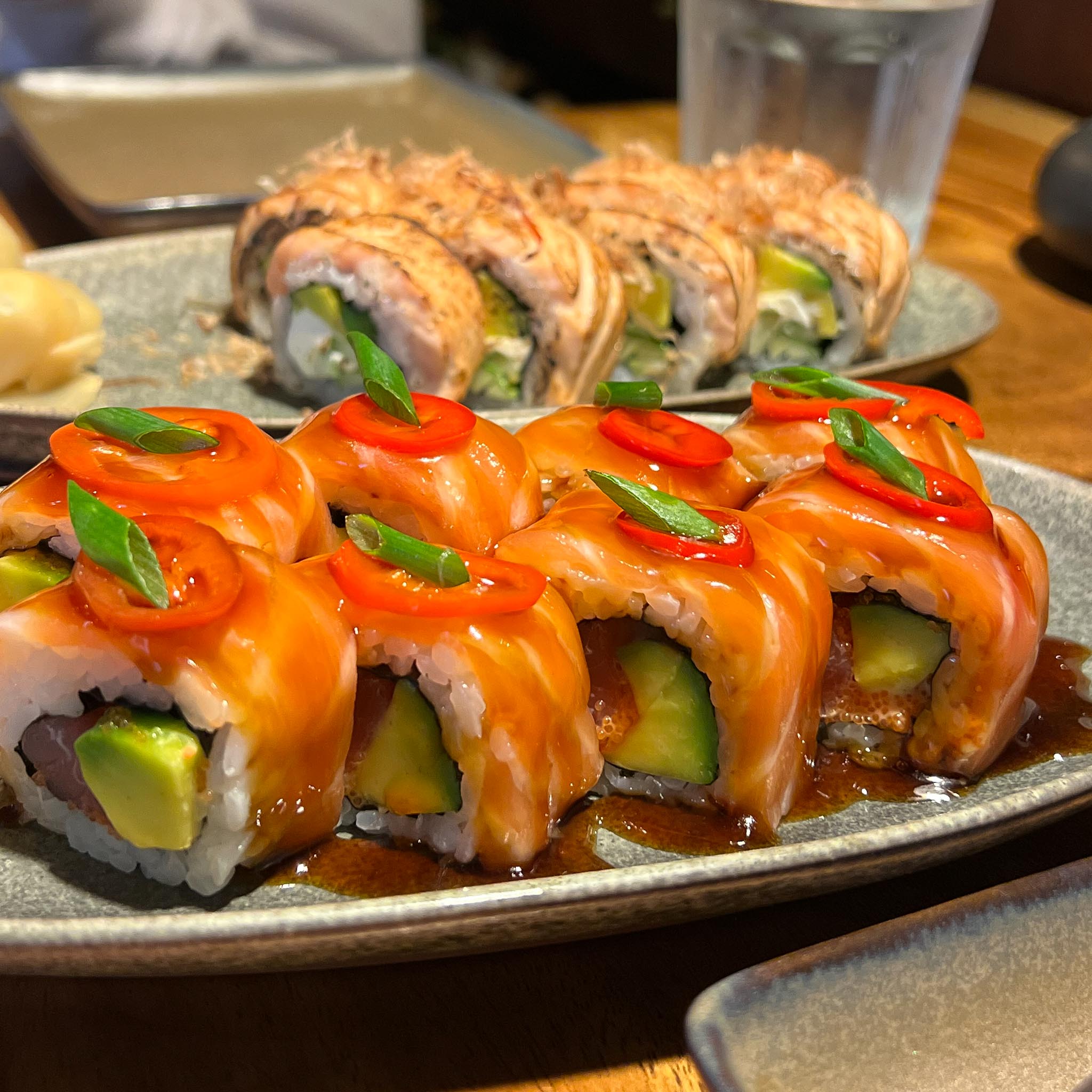 Barrique
For those who love Italian food, Barrique is a hidden gem that you don't want to miss. This Italian restaurant, wine bar, and coffee lounge offer a range of dishes to satisfy any craving. The steak and spaghetti are highly recommended, and the fish of the day dish is truly exceptional.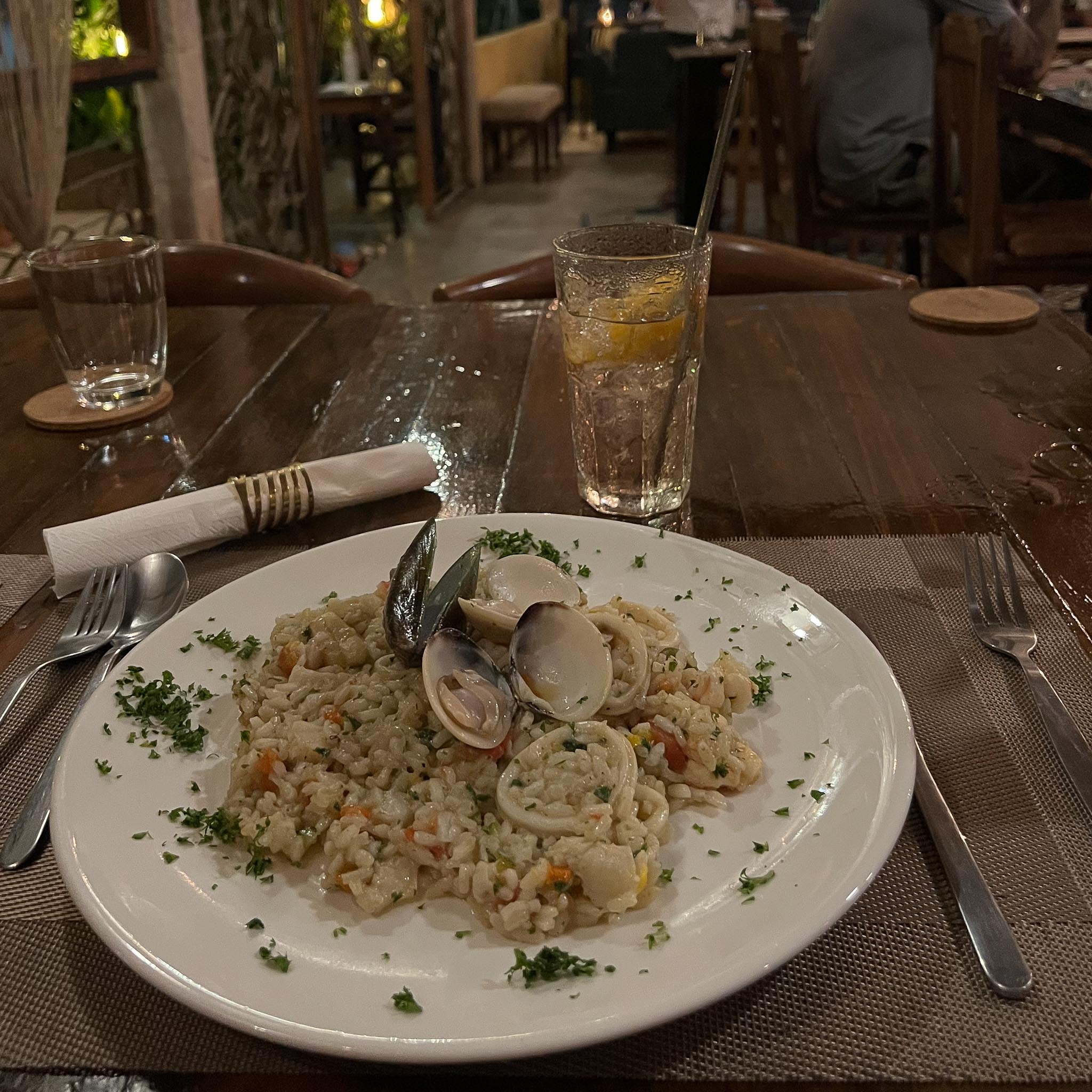 Japan Cafe
Japan Cafe is a must-visit for those who love authentic Japanese cuisine. They offer an individual approach, explaining everything and asking for preferences. Their ramen, soba, eel rolls, homemade ice cream, and green tea with fried rice are all highly recommended. There are also vegan options available. The restaurant is not crowded during lunchtime, and orders are served quickly. Overall, it's an excellent dining experience and definitely worth returning to.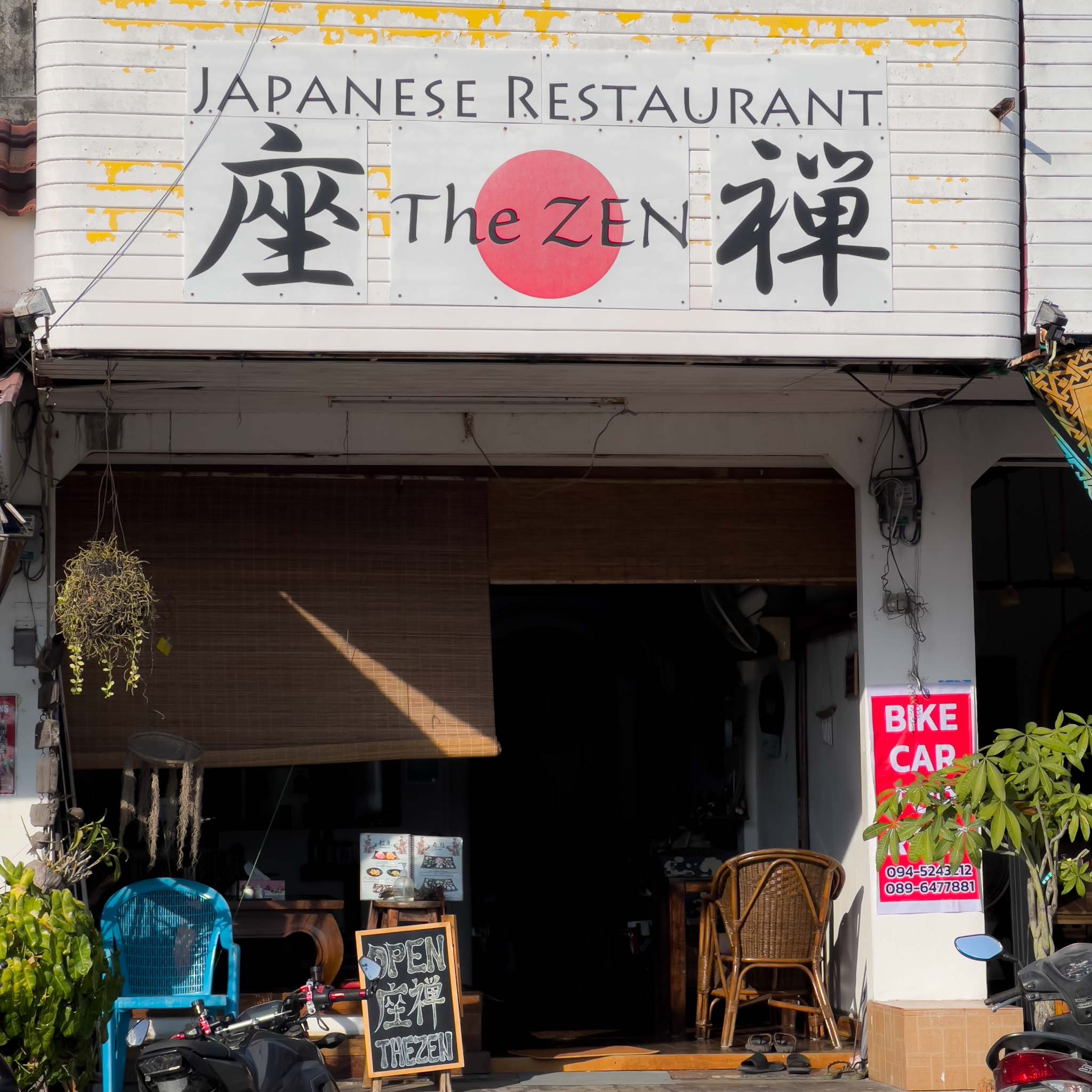 Papa Kuuk
One restaurant that stands out is Papa Kuuk, a modern dining and cocktail venue that's perfect for a romantic dinner or a night out with friends. Their menu features a variety of international flavors, all carefully prepared and served in a relaxed and friendly atmosphere. Whether you're in the mood for seafood or steak, you'll find something delicious to enjoy at Papa Kuuk.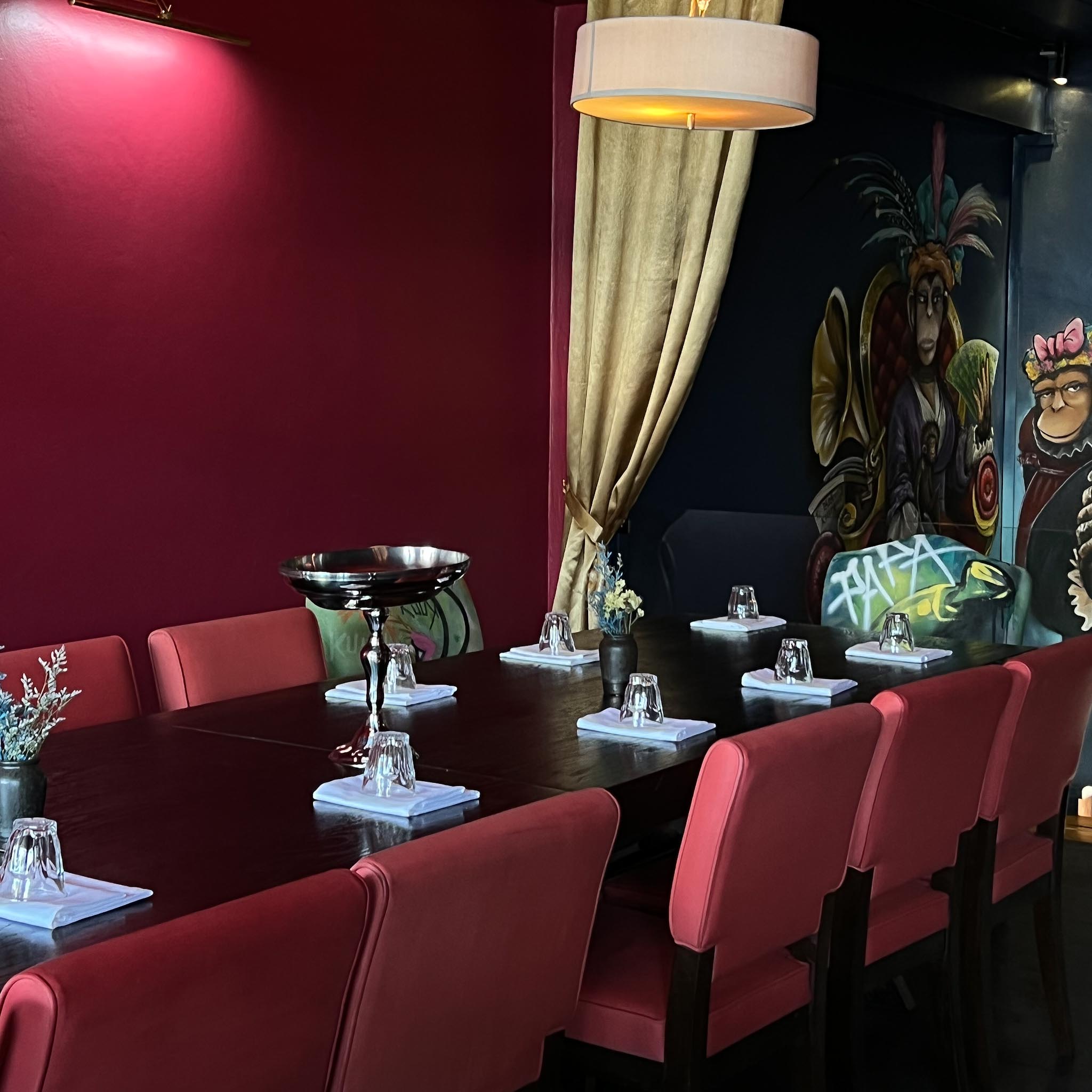 Salt. Seafood restaurant & bar
If you're in the mood for seafood, Salt restaurant is a must-visit. This European oasis overlooks the Gulf of Thailand, and offers fresh local seafood and a cocktail bar. Their menu features a variety of seafood dishes that are sure to satisfy your cravings, along with a selection of fine wines and handcrafted cocktails.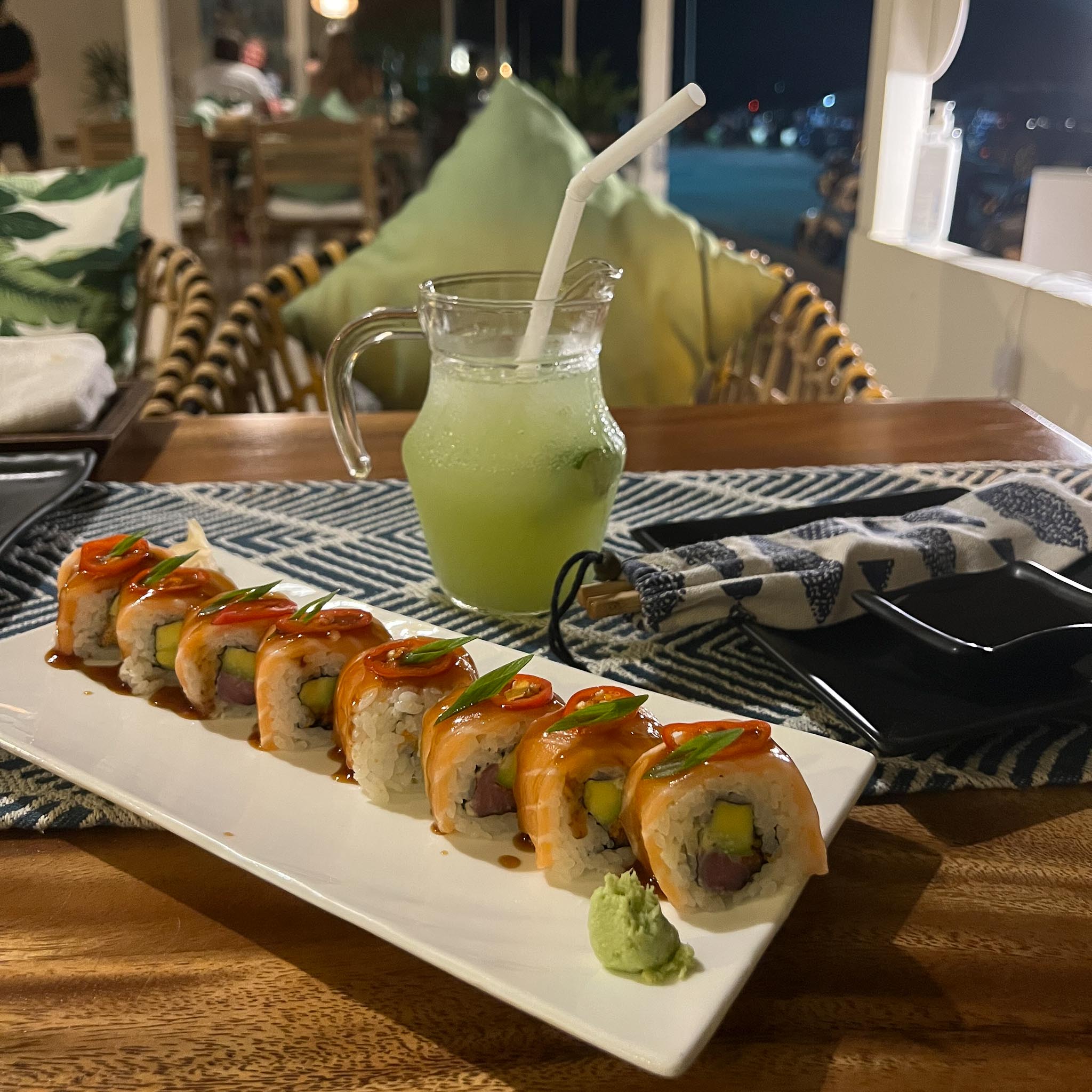 The Tavern
For a taste of home, head to The Tavern, an English pub that will make you feel like you're back in the UK. They import their food and chef straight from Blighty, and have a great selection of beer and cider to wash it down with. Their Sunday beef roast is particularly popular, and their desserts are delicious too.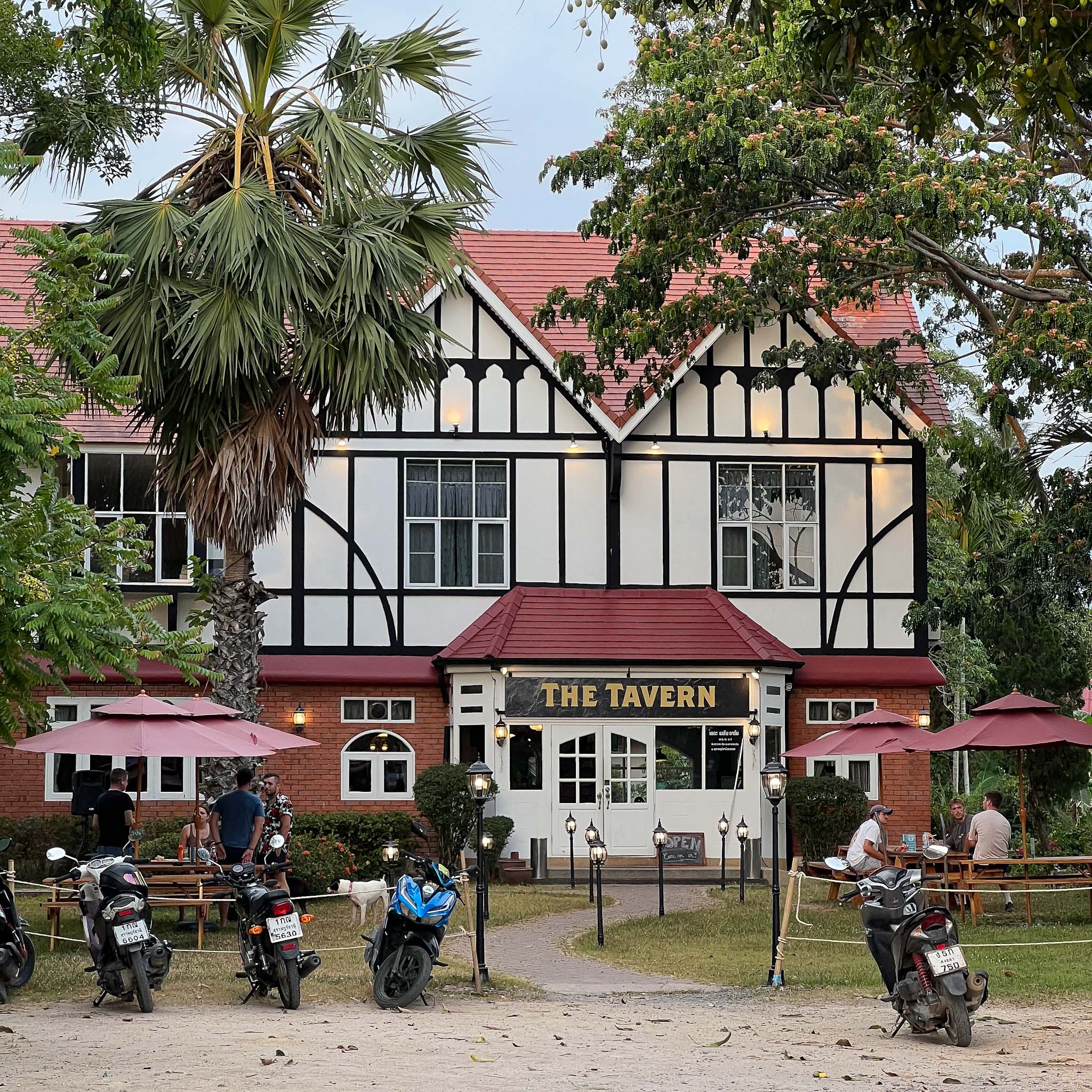 Chana Masala
If you're in the mood for something spicy, check out Chana Masala, a cozy and friendly Indian restaurant that serves up some of the best curries on the island. From chicken tikka masala to lamb vindaloo, their menu has something for every taste.

Tortilla & Gazpacho Spanish Restaurant
For a taste of Spain, head to Tortilla & Gazpacho Spanish Restaurant. They serve up authentic tapas, seafood paella, Spanish tortilla, and more, along with a great selection of Spanish wine and sangria. The atmosphere is relaxed and friendly, making it the perfect spot for a casual meal with friends.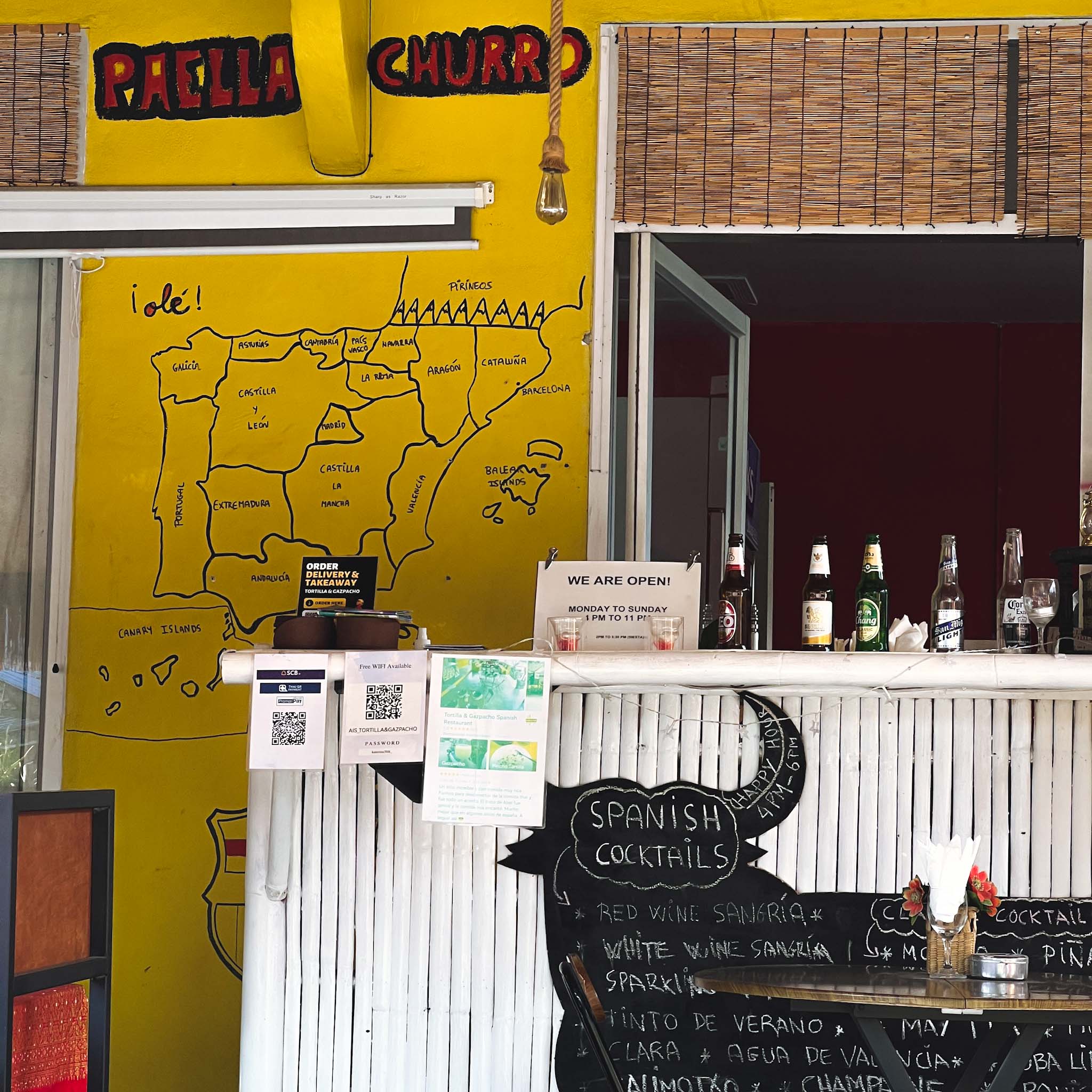 Why Not Family German Schnitzel House!
Looking for a place to enjoy authentic German cuisine while watching your favorite sports games? Look no further than the Why Not Family German Schnitzel House! This bar and restaurant not only offers delicious homemade dishes prepared by the owner herself, but also screens live sports events including Bundesliga, Formula 1, Moto GP, and UEFA Champions League. While the beer selection may be limited to mostly local brews on tap, the cozy atmosphere and excellent comfort food make it a must-visit. The portions are generous and reasonably priced, and the homemade coffee liqueur is the perfect end to any meal. Just be aware that there may be a wait during peak times, but it's definitely worth it.

Basilico Pizzeria
If you're looking for authentic Italian food especially pizza on Phangan island, look no further than Basilico Pizzeria. With an Italian chef and all Italian products, the love for Italian cuisine is evident in every bite. The pizza here is one of the best on the island. The ingredients are high quality, the combination of flavors is perfect, and the dough is unbelievably delicious. And the best part is the price – it's a great value for the quality you get. The cozy atmosphere adds to the experience, making it the perfect place for a family dinner. They respect Italian traditions, so don't expect any pineapple, ketchup, or mayonnaise on your pizza here.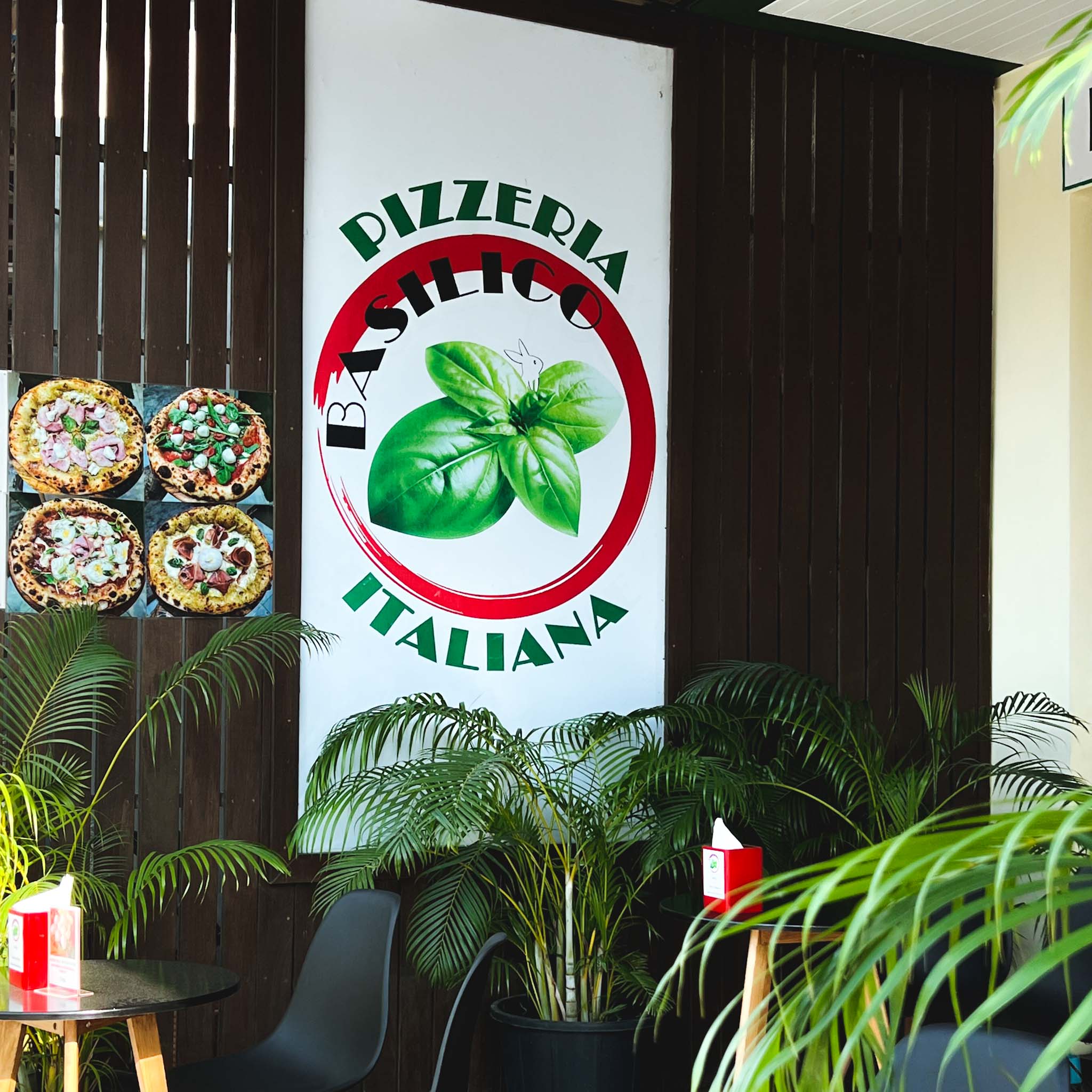 Milky Bay
Milky Bay is a restaurant with friendly staff and delicious food! It's definitely worth trying the seafood platter, which is cooked perfectly on the grill. The restaurant is located in a beautiful spot with some tables directly on the beach, offering stunning views of the ocean and sunset. You can park your moped in a bamboo grove, adding to the restaurant's unique ambiance. It's a great place for a date or a relaxing evening out. The service is excellent, with fast and attentive waiters serving up delicious cocktails. If you're tired of typical Thai food, this is the perfect place to try something different. We highly recommend Milky Bay for a memorable dining experience.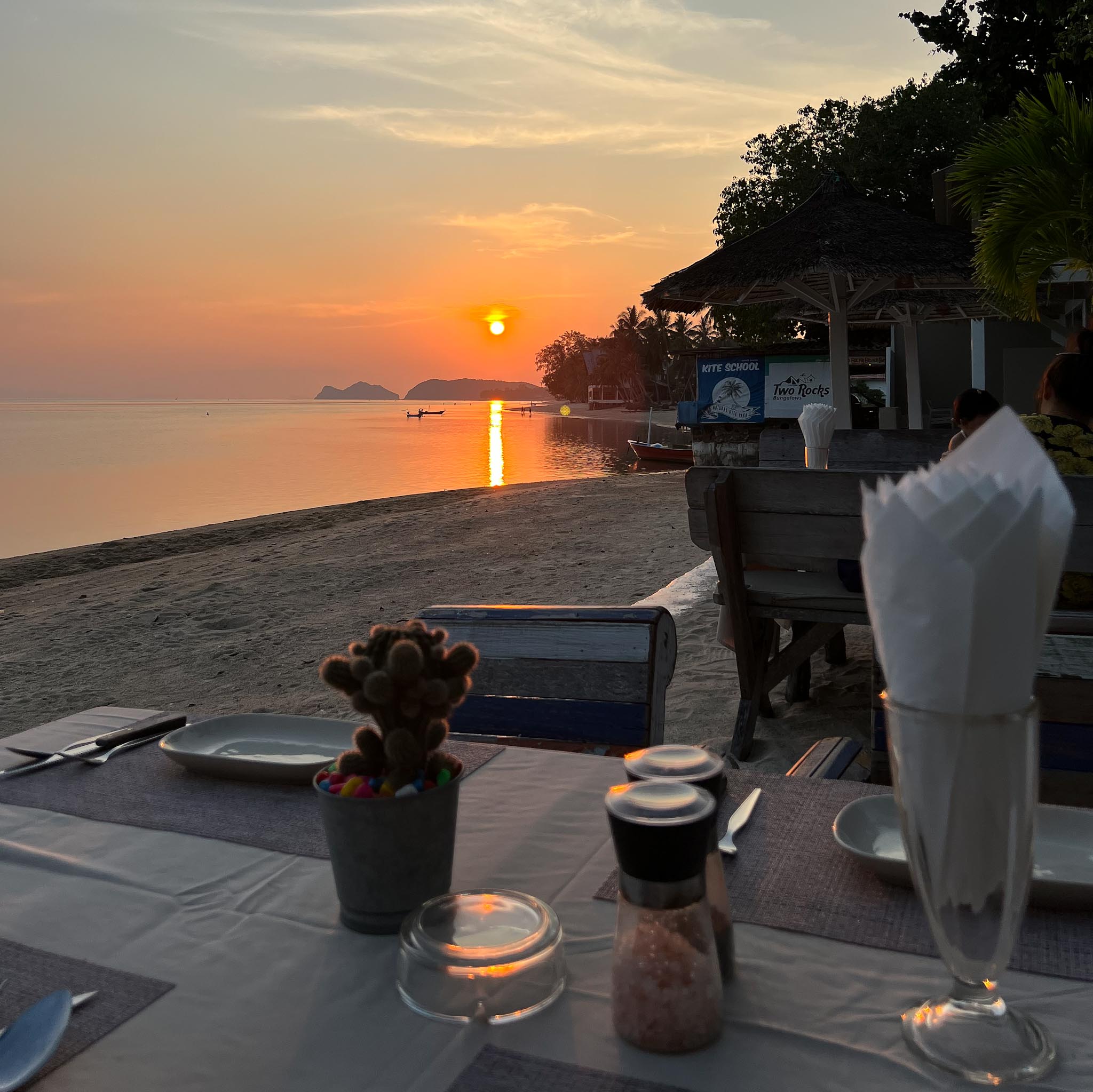 Ando Loco Mexican Restaurant
Ando Loco is a Mexican restaurant and Margarita bar, serving up authentic Mexican cuisine and hand-crafted cocktails since 2005. The restaurant has a stylish decor, friendly staff, and offers special promotions like Taco Day. Recommended dishes include the fajitas and burritos served with a variety of sauces, including Tabasco. Come and indulge in some delicious Mexican flavors! One of the things that sets Ando Loco apart is the friendly and welcoming staff. They're always ready to answer any questions you may have and help you navigate the menu. In addition to the great food and drinks, there's also a pool table and a fantastic atmosphere that's complemented by pleasant music.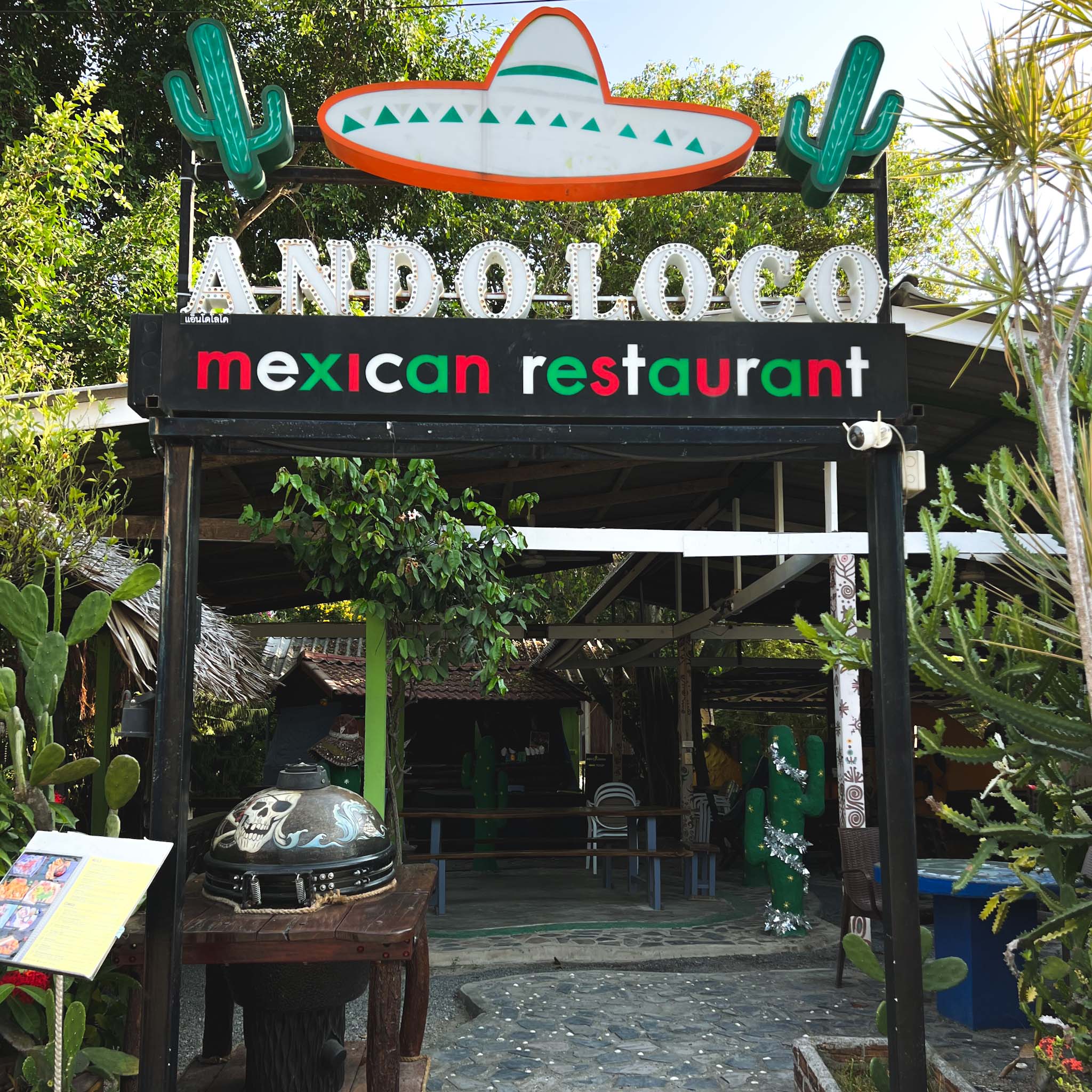 Taboon
Taboon is a Middle Eastern restaurant that offers a variety of delicious dishes, including lamb, fish, chicken, vegetarian, vegan, and gluten-free options. You can enjoy 16 flavors of homemade ice cream for dessert. Don't miss out on the popular grilled chicken pita and must-try brownie. The staff is friendly and welcoming. Taboon's lamb BBQ is one of the best on Koh Phangan. Come to Taboon for a delicious Middle Eastern dining experience!

Ando's Burger
If you're on the lookout for the burgers on the island, look no further than Ando's. Their burgers are in a league of their own, with thick and juicy patties that are chock-full of meaty goodness. And the fries? They're not your average side dish – they're crispy, delicious, and unlike anything you've ever tasted before.
But it's not just the food that makes Ando's stand out. Customers rave about the friendly service and the welcoming atmosphere, making it the perfect spot for a casual dinner with friends or a solo burger feast. So if you find yourself in Koh Phangan, don't forget to make a stop at Ando's – your taste buds will thank you!